Cultural Traditions
Junkanoo - A Bahamian Tradition
---
This street parade tradition is observed at the end of every year across a number of Caribbean islands and communities.
Cultural Origins
Junkanoo is a street parade from mixed African origin. Complete with music, dance, and costumes, these parades are celebrated in many islands across the Caribbean every Boxing Day (December 26) and New Year's Day (January 1). These cultural parades are predominantly showcased in the Bahamas. There are also Junkanoo parades in Miami in June and in Key West in October, where local black populations have their roots in the Caribbean.
There are varying theories about the name of the tradition. One theory has it explained as "Gens Inconnus" (unknown people) because of the practice of mask-wearing, while another has it connected to an Igbo festival of the new Yam.
Dances are choreographed to the beat of goatskin drums and cowbells. Costumes range from very simple tatterdemalion (strips of colored cloth and patches) to extremely elaborate parade constructions.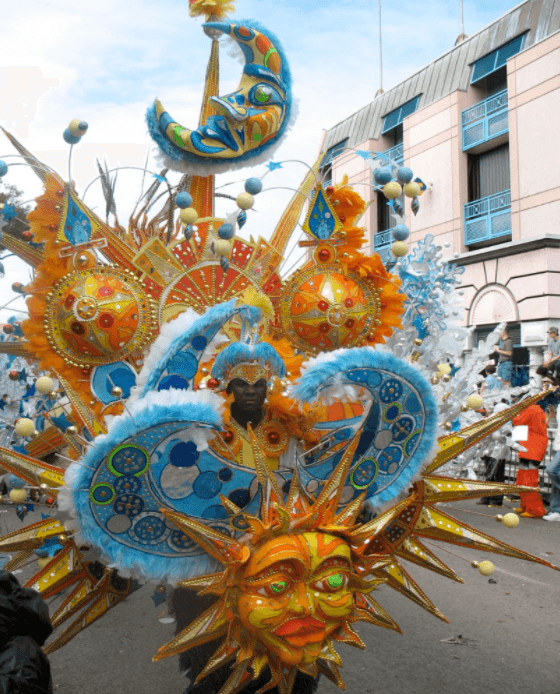 The Historical John Canoe
There was a historical John Canoe, also known as January Conny (died circa 1725). This was the European name given to an Akan warrior from Axim, Ghana.  He was a chief of the Ahanta people in the early 18th century, who established a stronghold in the defunct Fort Fredricksburgh and fought multiple wars with European traders for twenty years.