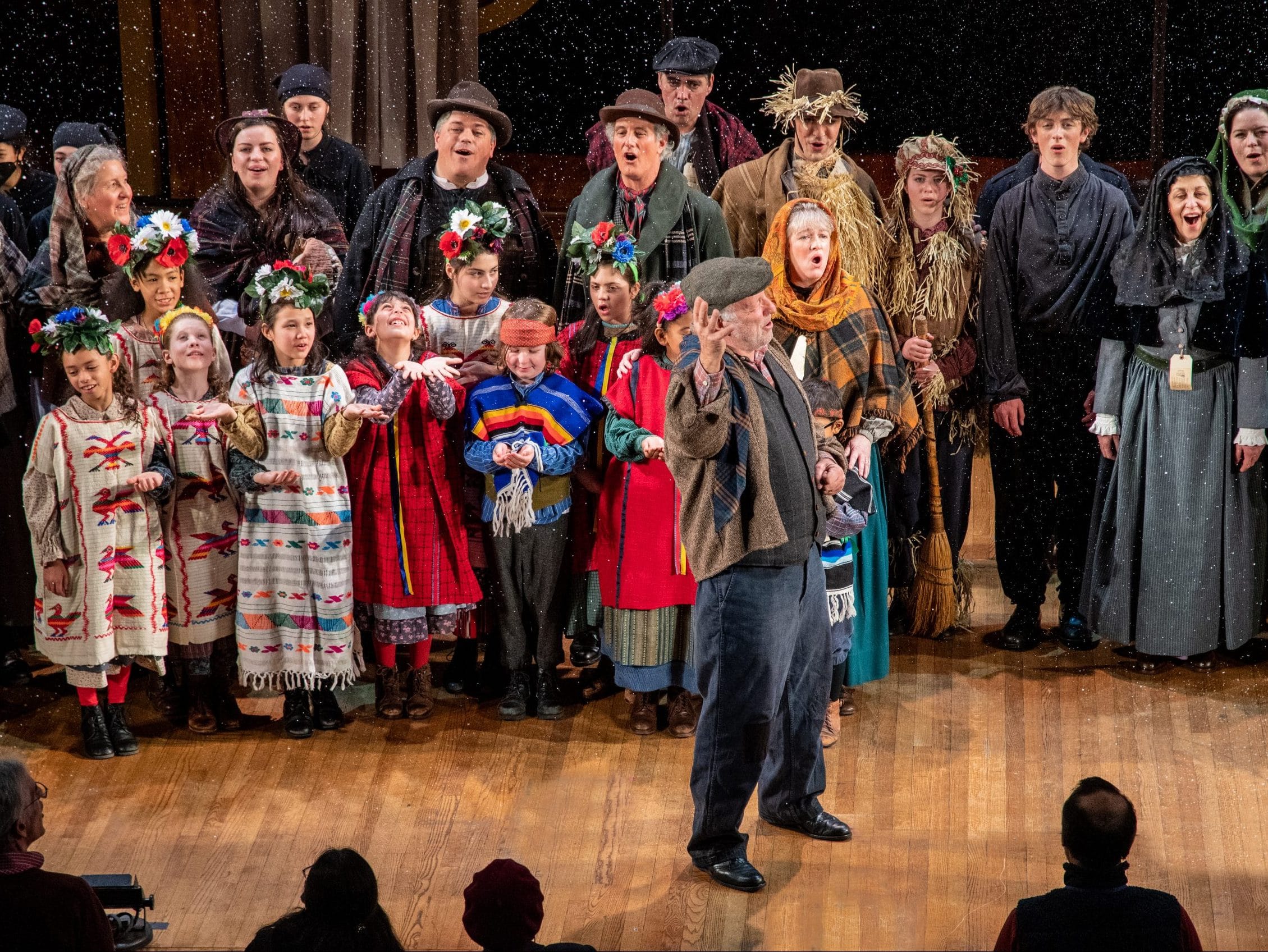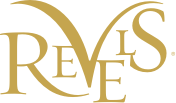 Revels engages today's audiences in theatrical and musical experiences that bring the world's cultural traditions and celebrations to life. Since our founding in 1971, nearly two million people nationwide have participated in Revels' cultural and seasonal celebrations. Through the transformative power of performance, we bring these cultural traditions alive in song, dance and ritual, and make them relevant to today's audiences.
Revels is best known for its annual December production, The Midwinter Revels, but the cycle of the seasons provides us with a springboard to spread joy throughout the year through in-person and virtual programming. Revels RiverSing, Spring Sing, salons, FRINGE concerts at Club Passim, harbor cruises, and pub sings are among the many programs that we produce annually. Revels also fosters creativity in adults and youth through our innovative education programs, including our Performing Arts Curricular Series (PACS), Adult Lecture and Skills Series, Theater Workshops, and School Enrichment Programs.
Since our Cambridge, MA founding in 1971, the Revels spirit has spread across the country, taking root in eight additional cities. Our affiliate companies all produce December Revels productions along with other signature programs, forming an interconnected community with shared artistic values.
​​​​Revels brings together people of all ages and backgrounds through musical and theatrical celebrations of our world's cultural and seasonal traditions. Through a network of affiliates around the country, Revels combines artistic excellence with the lively participation of audience and volunteers in our performances and programs, inviting the communities we serve to join us, sparking appreciation and respect for the diverse world in which we live, and awakening a renewed sense of joy and connection.
We practice the art of participation:
We offer an open hand of welcome to both old and new  friends on our journeys of discovery and delight. We believe people of all ages and abilities can sing, dance, and be part of  the Revels experience, together. Our artistic process dissolves barriers between professionals, amateurs, and audiences. Our operational style encourages volunteerism and inclusivity.
We foster cultural exploration:
We bring curiosity and respect to our search for diverse cultural expressions from around our world. While affirming authentic rituals and traditions and the tradition-bearers who embody them, we bring together different cultures and genres in fresh and unexpected ways.
We create connection:
By weaving personal connections between people, we build a shared sense of community. By connecting the common strands of diverse cultures, we build understanding. By celebrating the differences that make people and cultures unique, we help create a society that values harmony.
We are stewards of traditions:
The music, dances, and stories passed down through the generations carry a collective wisdom that can illuminate the past and inform the future. These traditions ground us in what it means to be human.
We fulfill the human need for celebration:
The annual progression of the calendar provides an opportunity to celebrate every season. We turn music, dance and folktales from around the world into magical experiences brimming with spirit, optimism, irreverence, fellowship, and revelry.
Our Commitment to Diversity, Equity, and Inclusion
Diversity is a fundamental element in Revels' musical and theatrical productions. Through music, dance, and storytelling, we celebrate the seasonal and cultural traditions of our world, honoring and upholding the differences that make individuals and cultures truly unique while reminding us of the shared humanity that connects us all. This principle guides our organizational approach with events, educational programs, performers, audience, volunteers, partners, and staff. We offer an open, creative space that welcomes every person to help shape and take part in our distinctive community experiences.
Our Founder
John Meredith Langstaff
1920 - 2005
---
Like the hero in a folktale, John Meredith Langstaff, founder of Revels, was born on an auspicious day: Christmas Eve. Bringing traditional music and rituals to new audiences to mark that special season became his life's work. John (better known as Jack) Langstaff grew up in Brooklyn Heights where his childhood was filled with music. His parents and their friends often held impromptu performances of Gilbert and Sullivan and gathered to sing Bach chorales, madrigals, and Christmas carols.
In 1928, at age 8, he entered the Grace Church Choir School in New York City, where he was a soprano soloist until his voice changed. He later studied at the Curtis Institute of Music in Philadelphia and the Juilliard School in New York. After college, then a baritone, he began a successful concert career. After attending a concert by Douglas Kennedy, then director of the English Folk Dance and Song Society, Jack developed a particularly deep appreciation of traditional music. He focused on this material when he began making recordings for EMI and HMV in England.
Read More
Our Founder
John Meredith Langstaff
1920 - 2005
Like the hero in a folktale, John Meredith Langstaff, founder of Revels, was born on an auspicious day: Christmas Eve. Bringing traditional music and rituals to new audiences to mark that special season became his life's work. John (better known as Jack) Langstaff grew up in Brooklyn Heights where his childhood was filled with music. His parents and their friends often held impromptu performances of Gilbert and Sullivan and gathered to sing Bach chorales, madrigals, and Christmas carols.
In 1928, at age 8, he entered the Grace Church Choir School in New York City, where he was a soprano soloist until his voice changed. He later studied at the Curtis Institute of Music in Philadelphia and the Juilliard School in New York. After college, then a baritone, he began a successful concert career. After attending a concert by Douglas Kennedy, then director of the English Folk Dance and Song Society, Jack developed a particularly deep appreciation of traditional music. He focused on this material when he began making recordings for EMI and HMV in England.
Jack also had a long and rewarding career in music education. As Head of Music at the Potomac School in Virginia and then at Shady Hill School in Cambridge, MA, he enriched the lives of thousands of children. He continued to record in Europe on HMV with producer George Martin, who also produced the Beatles' recordings. For 5 years, he hosted Making Music the popular program on BBC TV in London and was the moderator of Children Explore Books, a Saturday morning children's program on NBC TV.
An artistic director for Young Audiences of Massachusetts, Jack also wrote 25 books for children. His titles include the traditional tale, Frog Went a-Courtin', winner of the Caldecott Medal; St. George and the Dragon, illustrated by David Gentleman; and two collections of African-American spirituals with artist Ashley Bryan and musician John Andrew Ross, one of which was a notable Coretta Scott King honor book. He also produced Making Music with John Langstaff, a 6-set video series for parents, teachers, and others who work with children that showed how to involve children in making and appreciating music.
On December 29, 1957, Jack presented the first production of a Christmas Revels in New York's Town Hall. His unique theatrical concept incorporated traditional medieval music, dance, and drama into a communal performance that involved the audience, who sang—and even danced—with the cast. The critical success of that production was greater than its financial success. Undaunted, several weeks later, he sold out 1500 seats in Lisner Auditorium in Washington, D.C. In 1966, Jack wrote and hosted A Christmas Masque for the Hallmark Hall of Fame. This broadcast contained all the elements of his earlier Christmas Revels. Dustin Hoffman played the dragon in the mummers' play St. George and the Dragon.
In 1971, with his daughter Carol, he presented the first of two performances of The Christmas Revels at Sanders Theatre in Cambridge, Massachusetts. From that production, Revels flourished.
Jack saw the pervasive hunger for connection in modern life and offered as sustenance the arts and rituals that have evolved from traditional cultures to nurture community. On December 13, 2005, Jack died shortly before his 85th birthday, just as the 35th anniversary production of The Christmas Revels was about to open in Sanders Theatre, Cambridge, Massachusetts.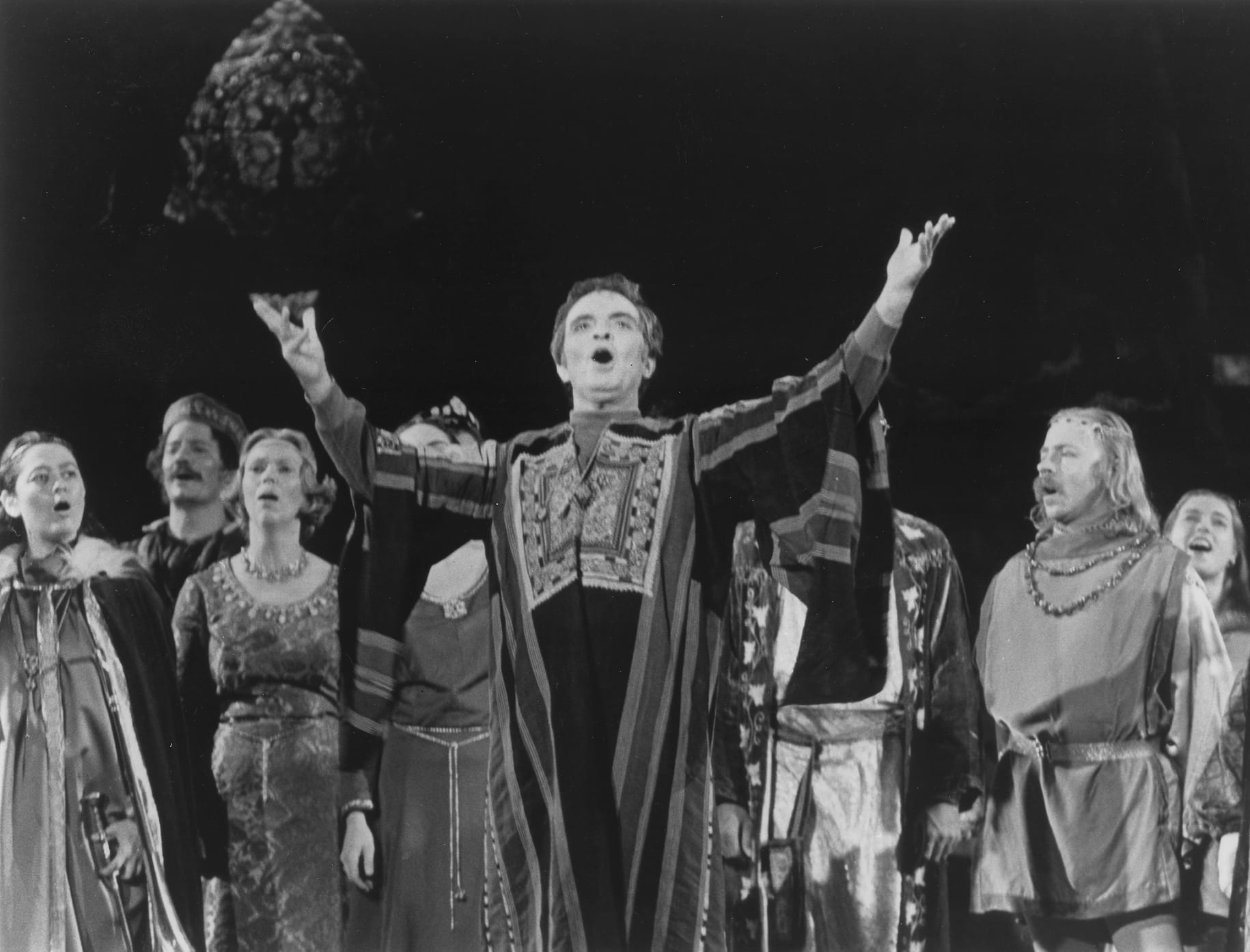 Meet the Revels Team
Onstage and off, Revels is a collaboration of engaged and dedicated community members, the Revels Board of Directors, and a talented team of professional staff.
Diane Kennedy
Interim Executive Director
Diane Kennedy
Interim Executive Director
Diane Kennedy first experienced Revels when she worked at Dartmouth College's Hopkins Center many moons ago, and believes, to her core, in the power of the arts (singing, in particular) to build community, share humanity, and make people smile. Diane was previously Revels' Director of Development for two years before leaving to fundraise for her beloved alma mater Wheaton College. At Wheaton, she served on the Curriculum Design Team and received the President's Service Award, along with her staff colleagues, for their work in shaping the Compass Curriculum for Wheaton. When she is not at Revels, Diane serves as a member of her town's Select Board and on the board of directors of a large municipal insurance provider. Diane loves to ski, play piano, travel, and attend museums and live performances. She is also a devout Patriots fan.
dkennedy@revels.org
617-972-8300 x29
Patrick Swanson
Artistic Director
Patrick Swanson
Artistic Director
Paddy Swanson trained as a teacher at St Mary's University but began his career as an actor at the Arts Theatre in the West End of London. In 1969, he toured Europe with La MaMa Plexus and subsequently received his education in world theatre from Ellen Stewart at La MaMa E.T.C. in New York. His numerous directing projects include theater, opera, ensemble, music theater, and circus. He was the founding stage director of Circus Flora.
 
Paddy taught acting and improvisation at the London Academy of Dramatic Art (L.A.M.D.A.), the London Drama Centre, and the Tisch School of the Arts at New York University. He served as artistic director of the Castle Hill Festival in Ipswich, Massachusetts, directing and co-producing opera and theater works, including the premieres of Julie Taymor's Liberty's Taken and Peter Sellars' production of Cosi fan Tutte. Other directing credits include Tristan and Iseult with the Boston Camerata at the Spoleto USA festival; Shirley Valentine by Willy Russell at Houston's Alley Theatre and Boston's Charles Playhouse; Happy Days by Samuel Beckett, The Caretaker by Harold Pinter, and two stage premieres at Gloucester Stage Company; Talking Heads by Alan Bennett; and Fighting Over Beverley by Israel Horowitz . His Actors' Shakespeare Project production of Shakespeare's King Lear with Alvin Epstein was nominated for three 2006 Elliot Norton awards. For A.S.P. he subsequently directed The Tempest and The Coveted Crown (Henry IV parts one and two). His most recent acting performance was for Gloucester Stage as Father Jack in Dancing at Lughnasa by Brian Friel.

For Revels, Paddy has directed a contemporary version of the medieval mystery plays, The Mysteries by Tony Harrison, co-produced by Revels and Shakespeare & Company, and Benjamin Britten's opera Noye's Fludde. He writes, scripts and directs all Cambridge Revels productions and serves as a national consultant to eight affiliated Revels companies.
pswanson@revels.org
(617) 972-8300 x28
Debra Wise
Associate Artistic Director
Debra Wise
Associate Artistic Director
Revels Associate Artistic Director Debra Wise launched Underground Railway Theater in Oberlin, Ohio with founding Artistic Director Wes Sanders. From 1978-2008, they toured original works nationally and abroad to venues ranging from Lincoln Center to public schools. After opening Central Square Theater with The Nora Theatre Company in 2008, Wise worked with playwrights Alan Brody and Jon Lipsky, and physicist/author Alan Lightman, to found Catalyst Collaborative@MIT, CST's science theater partnership. She led partnerships with Mount Auburn Cemetery (Our Town) and the National Park Service (Roots of Liberty – The Haitian Revolution and the American Civil War, featuring actors, dancers, musicians, and guests Danny Glover, Henry Louis Gates and Edwidge Danticat). Acting appearances at CST have included: The Half-Life of Marie Curie, Vanity Fair, Homebody, Copenhagen, and Brundibar & But the Giraffe! Appearances on other Boston stages: Much Ado About Nothing (Commonwealth Shakespeare Co.); Doll's House 2 and Escaped Alone (The Gamm);  Mistero Buffo (Poets' Theatre); Boston Marriage and Orson's Shadow (New Repertory Theatre); People, Places & Things (Speakeasy Stage Co.); and Chosen Child (Boston Playwrights' Theatre); in NYC, The Haggadah (The Public, with Julie Taymor). Work as a playwright includes her adaptation of A Christmas Carol, States of Grace (inspired by Grace Paley's stories); and Alice's Adventures Underground (adapted from Lewis Carroll). She developed the curriculum Art Works for Schools with DeCordova Museum, public schools, and Harvard's Project Zero, and collaborated with Harvard's Graduate School of Education for 20 years. Though she continues as Program Director of Catalyst Collaborative@MIT, Wise left her CST Artistic Director position in 2022, to help invite increasingly diverse leadership. She is currently Producing Artistic Director for the Oberlin-Wellington Rescue Theater Project (OWRProject.org), and Associate Artistic Director for The Revels. Her third audiobook in Gregory Maguire's return to his Wicked franchise, Another Day, will be released this fall.
dwise@revels.org
Elijah Botkin
Music Director
Elijah Botkin
Music Director
Elijah Botkin graduated from Northeastern University in 2015 with bachelor's degrees in Music History & Analysis and Mathematics. During his time at Northeastern, Elijah founded and directed the Northeastern Madrigal Singers; was President, Bass Section Leader, and Assistant Director for the NU Choral Society; and sang with and arranged for the award-winning a cappella group Distilled Harmony. In 2015, Elijah won the award for Outstanding Arrangement for his arrangement of Distilled Harmony's quarterfinal-winning set in the International Championship of Collegiate A Cappella. In the same year, his arrangement of "Nothing Feels Like You" by Little Mix also won a CARA (Contemporary A Cappella Recording Award) for Best Mixed Collegiate Song. In 2014, Elijah was granted the Gideon Klein Award in order to write his composition The Closed Town, which was premiered by the Northeastern University Chamber Choir in April 2015. Currently, Elijah continues to direct the NU Madrigals and serves on the Board of Trustees for Chorus pro Musica. He also sings with the Boston-based chamber choir Carduus and serves as their Treasurer and Business Manager.
David Coffin
Artist in Residence
David Coffin
Artist in Residence
David Coffin has performed throughout New England since 1980. He is widely known for his rich baritone voice and his impressive collection of musical instruments, which includes concertinas, recorders, penny-whistles, bombards, gemshorns, cornamuse, shawm, rauschphieffe - or, as he explains, "generally anything that requires a lot of hot air". At the heart of David's work is his extensive collection of songs from the Maritime tradition. To date, David has recorded four solo CDs; his latest, Last Trip Home, was released in the Fall of 2009 and features his daughter, Linnea, who is also a Revels performer.
David has performed with Revels since 1980 as a singer, instrumentalist and, since 1991, as Master of Ceremonies. Since 2014, David has served as Artist in Residence at Revels and has presented his acclaimed School Enrichment Programs to schools across the region as an extension of Revels Education. He runs tours of Boston Harbor during the summer months, leading over 5,000 inner-city children on boat trips to George's and Spectacle Islands. He also directs the narration program for Boston Harbor Cruises and hosts the Brunch Cruises every weekend from May to October.
dcoffin@revels.org
Emilie Moore
Production Manager
Emilie Moore
Production Manager
A Reveler since childhood, Emilie Moore grew up with a foundation of traditional music, dance and drama, and a delightfully large and loving Revels family in its Washington, D.C. chapter. After high school they joined the Production Staff as a Stage Manager, and then eventually the office staff as Office Manager, Volunteer Coordinator and eventually Education Manager.
Outside of Revels you'll find them playing with small children, creating folk/pop song mashups, encouraging people to talk about their feelings, and braiding hair. They have worked on crew at Pinewoods Dance Camp, danced with Rock Creek Morris Women and Muddy River Morris, and are on the committees for Youth Dance Weekend and Youth Traditional Song Weekend. Wherever there is organizing of folky things, there you will find them!
They are thrilled to join the Cambridge Revels cohort and couldn't be more excited to be Production Manager!
emoore@revels.org
Rachel Roccoberton
Development Operations Manager
Rachel Roccoberton
Development Operations Manager
Throughout her career, Rachel Roccoberton has danced many parts including administrative assistant at a burgeoning community arts center, ballet/jazz/modern teacher for children and adults in under-served communities, community theater choreographer and director, coordinator of children's performing arts programs, puppet choreographer, show producer, program developer, technician, stage manager, fundraiser, volunteer fairy, and passionate performing arts advocate. Utilizing her experiences to produce events that draw people together, capture the imagination, and create empathy for shared experiences, her work elevates performers and stories that share our collective experiences. Rachel has previously worked at The Dance Complex and currently works as Performance Director at Lexington School of Ballet and Coordinator/Director for the Somerville Arts Council Summer Musical Program. Her favorite role by far is as Mom to her son. She is excited to join the Revels team!
rroccoberton@revels.org
Sydney Roslin
Digital Communications Manager
Sydney Roslin
Digital Communications Manager
Sydney Roslin is a performer and writer originally from Bloomfield Hills, Michigan, who came to Boston to pursue her MFA in Musical Theatre at the Boston Conservatory at Berklee. She is passionate about expanding access to and visibility of the arts through digital media platforms and has worked in digital marketing at a variety of arts organizations including Central City Opera, Shakespeare Royal Oak, Parliament Studios, and the Berklee School of Music Career Center. As a performer, Sydney enjoys doing crossover work between opera and musical theatre repertoire, and can also be seen singing with the Church on the Hill professional choir in Boston and as the High Holy Days Cantorial Soloist at the Falmouth Jewish Congregation. In her spare time, Sydney enjoys hiking, skiing, running, reading, and writing articles for Modern Singer Magazine.
sroslin@revels.org
617-972-8300 x32
Jennifer Sur
Administrative Services Manager
Jennifer Sur
Administrative Services Manager
Jen Sur came to Revels when she heard through her mother's friend that Revels needed someone to do data entry. Fresh out of college, Jen thought she'd take the job for a year. That was in 1991. As administrative services manager, Jen not only keeps the office in pens and makes sure everyone's computer works, but she also fills all product orders, runs product sales at Revels performances, oversees office volunteers, helps maintain the website, and fills in wherever necessary. A fan of superhero movies and Simon Pegg comedies, a gardener, and a baker, Jen is also a part-time usher at Sanders Theatre. But Sundays in the fall are reserved for her beloved New England Patriots.
jsur@revels.org
617-972-8300 x31
Simon Horsburgh
Board Chair
Simon Horsburgh
Board Chair
Simon was introduced to Christmas Revels in the mid 90's, when he was dating his future wife. The Horsburgh family has been a Revels family ever since, with members of the Horsburgh family in Christmas Revels casts and production teams every year since 2010.
Professionally, Simon has spent 30 years working with data and data systems. Throughout his career he has analyzed complex datasets, turning the data into compelling business stories that often lead to transformative business change. He is currently Director of Analytics at EF Go Ahead Tours in Cambridge, MA and with his family is involved with the Follen Church in Lexington. Simon holds a Bachelor of Engineering (Chemical) from the University of Sydney.
board@revels.org
Kristine O'Brien
Board Vice Chair
Kristine O'Brien
Board Vice Chair
Stine is proud to play her part in the Revels community. She believes that Revels does good by being curious and celebrating traditions, bringing to life forgotten memories, and sharing stories, songs and dances powerful enough to be passed along through generations. .Over the last twenty years, Stine has participated in Revels' performances from both the stage and the audience. She has performed as a dancer, joined the chorus, and watched her child onstage in the children's chorus, and has seen the tremendous amount of work that goes into creating each Revels production. Stine has enjoyed stepping behind the curtain to get involved in the inner workings of Revels, Inc. and serving as an ambassador for this wonderful troupe.
Stine first became involved in traditional dance while studying as an undergraduate at Princeton University, and then came to Boston to earn a PhD in Genetics at Harvard University. She put those degrees to direct use in research laboratories at Boston Children's Hospital, Brandeis University and UMass Memorial Medical Center. More recently, she has worked in a professional capacity as an executive recruiter and consultant within higher education. She also coaches Somerville Youth Soccer and serves on numerous small boards and committees.
Amey Moot
Board Treasurer
Amey Moot
Board Treasurer
Amey has been a part of the Revels community since the beginning. Jack Langstaff was Amey's music teacher at Shady Hill School (SHS), and her family began attending Revels from the first performances in the early 1970s. Over the years, she has attended virtually every Christmas Revels performance with family and many, many friends, as well as all the other Revels' merrymaking. Amey first joined the Revels Board during Revels' transitional period when Jack Langstaff stepped back and handed day-to-day affairs to Gayle Rich and Paddy Swanson. Now she feels extremely lucky to be back on the Board to work with Executive Director Kate Stookey and envision what Revels can be for the next 50 years!
When not at Revels events, Amey attended Harvard University and MIT Sloan School of Management, worked as a market strategy consultant for high tech new ventures, and dabbled in venture capital. She now lives in Dover where she continues strategy projects in between celebrating with Revels, working on land conservation, and riding her horse competitively.
Ned Gulley
Board Member
In the early 1990s, when he and his family moved to Boston, Ned's wife said they should attend a show called The Christmas Revels. The Gulleys fell in love with Revels and became regular attendees. Several years ago, Ned's daughter got into the children's chorus of the Irish Christmas Revels at the ripe old age of 9. That looked like so much fun, Ned auditioned two years later, and has since made a habit of it. Now he is happy to provide some behind the scenes help as a member of the Revels Board.
After graduating from Princeton, Ned received a Masters in aeronautical engineering at Stanford. From there he worked as an aerospace engineer on flight control research and simulation at NASA Ames Research Center in Mountain View, California. He now works as part of the software development team at MathWorks, where he helps direct product strategy and supports development teams.
Brian Horrigan
Board Member
Brian Horrigan
Board Member
Brian attended his first Christmas Revels performance in 1993 and has not missed a year of Christmas Revels since. When his daughter joined the children's chorus during the 2011 Christmas Revels, Brian got more actively involved as a volunteer. Since then, the Horrigan family has volunteered and participated in a variety of roles. Brian joined the Revels Board in September 2018 and added the Finance Committee to his assignments in September 2019. He is looking forward to helping Revels plan for another and even better fifty years.
Brain received his Bachelors in economics at Santa Clara University and did graduate work in economics at UCLA. In 1980, he moved to Philadelphia, where he worked at the Federal Reserve Bank and at a private forecasting/consulting company. In 1992, he moved to Massachusetts to work as an economist at Loomis Sayles & Co., LP, where he now works as the chief economist. He previously served on the board of Group Motion Multimedia Dance Theatre, a performance and improv dance group in Philadelphia, and on the Board of the National Association for Business Economics. He has also served on the Vestry of Christ Episcopal Church in Needham, MA.
Joan Kennedy
Board Member
Joan Kennedy
Board Member
Joan attended her first Revels performances in 1976 and became a lifelong fan, attending Christmas Revels annually. Joan is also a member of Revels Singers and has sung in RiverSing and other community concerts, volunteered to work on props, sold raffle tickets, and baked dessert for the Christmas Revels cast. Now she's putting her other skills to work as a Board member to help Revels thrive for the next fifty years!
Joan studied accounting at Bentley and earned her MBA from Simmons College Graduate School of Business. She worked for several technology companies in Massachusetts and spent the last twenty years with IBM. She has had roles over the years in Finance, Operations, and most recently as the Vice President of Business Transformation. Joan previously served on the Board of the Jericho Road Project, an organization focused on matching professionals willing to do pro bono work with nonprofit organizations in Lowell. She was also on the Board of The Boston Club, a professional women's organization with a focus on advancing women on Boards and in the workplace.
Sarah May
Board Member
Sarah May has been an avid supporter of Revels for over thirty years as an audience member, Christmas cast member, and volunteer. She is passionate about the role of Revels in preserving and promoting traditional music, dance, and folk arts in a changing world. 
Sarah studied comparative religion at Oberlin College and medicine at Tufts University. She is now a practicing oncologist on the South Shore and a part-time hospice medical director. When not attending to work and musical interests she enjoys travel, cooking, and the study of Iyengar Yoga.
Tom Reece
Board Member
Tom attended his first Revels show in 1982 and he and his family have been regular attendees ever since. He has been on the Revels Board of Directors for four years.
Tom attended Middlebury College, where he earned a B.A. in History, and the University of Virginia School of Law, where he received his JD. He has been practicing law since 2006 and is currently Senior Corporate Counsel, Compliance at Thermo Fisher Scientific.
Cécile Tucker
Board Member
Cécile Tucker
Board Member
Cécile Tucker first attended Revels in the early 90s, and she and her family have embraced Revels as part of their family Christmas tradition since returning to the Boston area in 2000.  New to the Board, Cécile looks forward to helping Revels dance and sing its way into the future.
Cécile is a graduate of Harvard University and a former Olympic rower.  She has worked in a variety of areas including agriculture, academic non-profit, commercial real estate, and coaching.  She enjoys friends, poetry, reading, making things, cooking, and gardening.  Right now, she is busy with family, farm, and volunteer commitments.  
Affiliates
Revels Nationwide
---
Since the first production of The Christmas Revels in 1971, nearly two million people have enjoyed a live Revels performance. In 1975, Revels began to expand with the founding of Revels North in Hanover, NH. Today, there are nine active Revels companies throughout North America. Each Revels group has its own non-profit status, and is contractually and artistically affiliated with Revels, Inc.
Our CAREERS
Work with Revels
Come work with us! Current job openings are listed below. If you're interested in volunteer opportunities, drop us a note at volunteers@revels.org. We look forward to hearing from you!
There are no job openings at this time. If you're interested in volunteer opportunities, drop us a note at volunteers@revels.org. We look forward to hearing from you!
Contact Us
Contact Us
Questions? Get in touch!
Our Sponsors
Our generous sponsors make it possible for Revels to produce world-class performances and educational programs for our audiences.
Let us know how we can work together to promote music, dance, and community!
Learn More