MAYDAY! MAYDAY! MAYDAY!
Blogs
04.30.2020
In 1923, a small WWI airfield in the London suburb of Croydon became the first to institute regular flights across the English Channel to France. Subsequently the creation of Imperial Airlines (the great-grandfather of British Airways) extended those flights to Germany. As flights proliferated, communications in foreign languages between ground crews and pilots became confusing, necessitating an agreed-upon emergency procedure word that would be clearly understood as a distress call. It was Frederick Stanley Mockford, the senior radio officer at Croydon who came up with the word "Mayday" to be repeated three times for confirmation of distress. The word combined the well-known festival of spring celebrated in England on May 1st with the French imperative "M'aidez!" or "Help me!"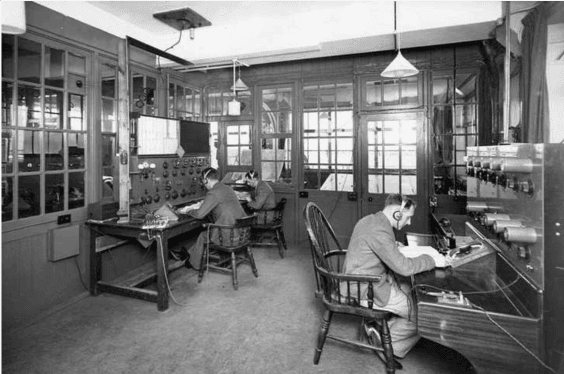 "Mayday!" that peculiar marriage of opposites – the sublime life-affirming celebration of rebirth and hope, the birds nesting, the buds swelling, the world greening, the dancing around maypoles, the bonfires, combined with an emergency stop-everything distress call seems oddly appropriate for this moment. The world is in distress, that is clear; and life goes on, that too is clear. The paradox of existence made shockingly literal. What is clear also is the instinctive way in which humans respond to a distress call – they come together and help each other. Most of the world's calendar festivals are markers of seasonal changes that originally had significance for humans and for human survival. Underneath the reveling, the singing and dancing and noisy celebration, were deeply buried human anxieties about the return of the light and the growing season – the right time to plant – the right time to store, the right time to wait it out. The celebrations were communal deep therapy sessions of the best kind, on the surface rowdy and joyful with below the surface a ritual significance understated and understood.
On this unique May Day, we invite you to embrace the season, to sing, to tell a joke, to eat, to drink, to laugh, and to whole-heartedly celebrate life along with us here at Revels and (at this singular time) to celebrate the resilience of humanity along with the entire living world.
share this story on social media
---
Stay up to date
with Revels.
Sign up to receive email updates on performances, events, and news coming from Revels.
---