Experience Revels
---
There are many ways to describe what Revels "is", including "a spirited mix of folk music and storytelling, drama and singalong,.." (The New York Times); "a reminder of our commonality" (singer Noel Paul Stookey), and "a unique way to celebrate the seasonal rituals of the world" (cellist Yo-Yo Ma). Revels has also been called "joyous theatre," "a multi-generational celebration," and "a way to learn and have fun at the same time." We encourage you to explore the resources below, join us for an event or class, and begin to discover Revels for yourself.
The first Revels performances were grounded in folk traditions that have persevered through the ages. As our shows have grown and evolved, we have preserved these traditions and created new ones that are unique to Revels. Revels strives to present these traditions in a way that resonates with new audiences and creates familiar touchstones for returning audiences. Read more about these unique Revels rituals.
Learn More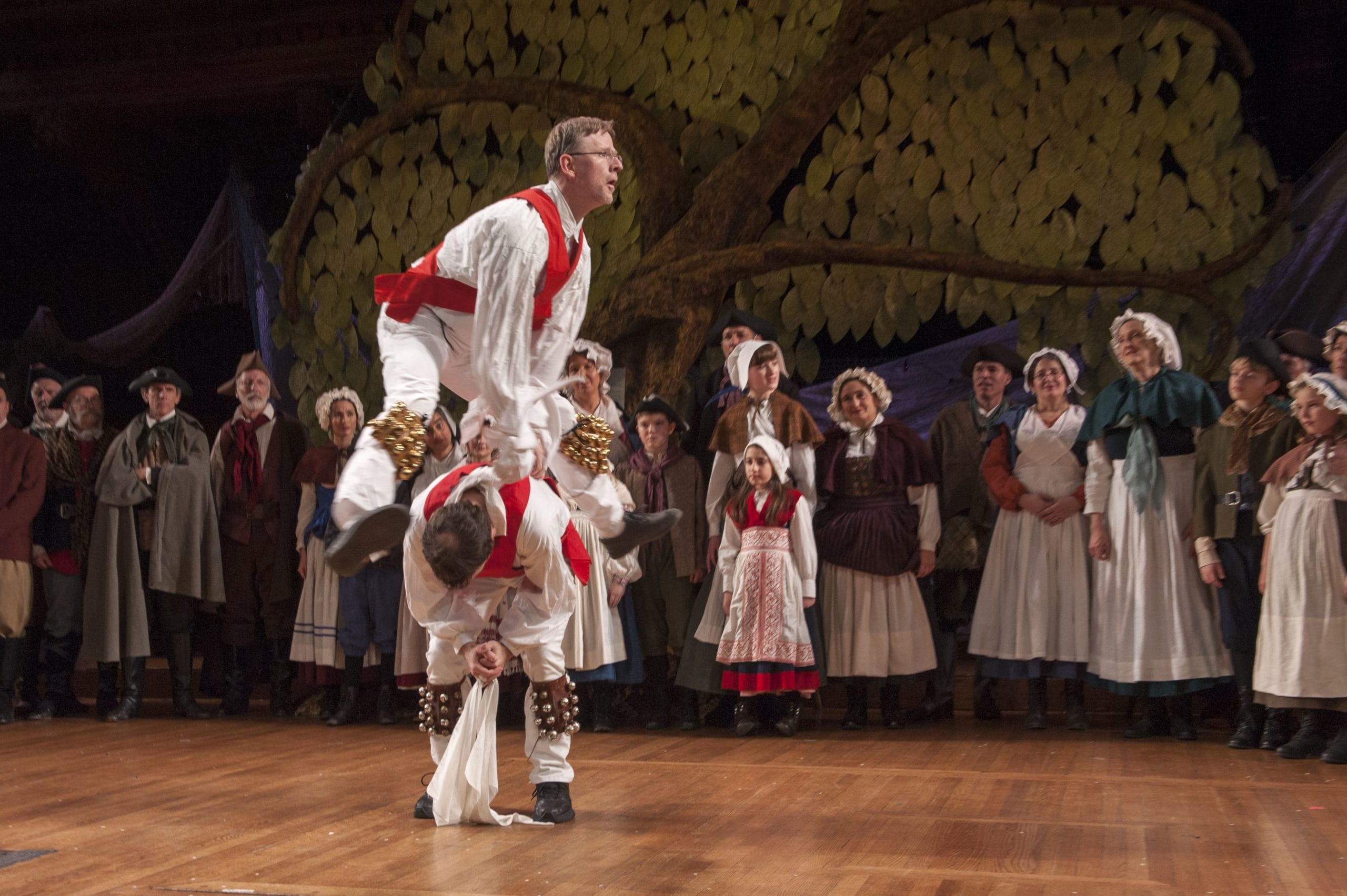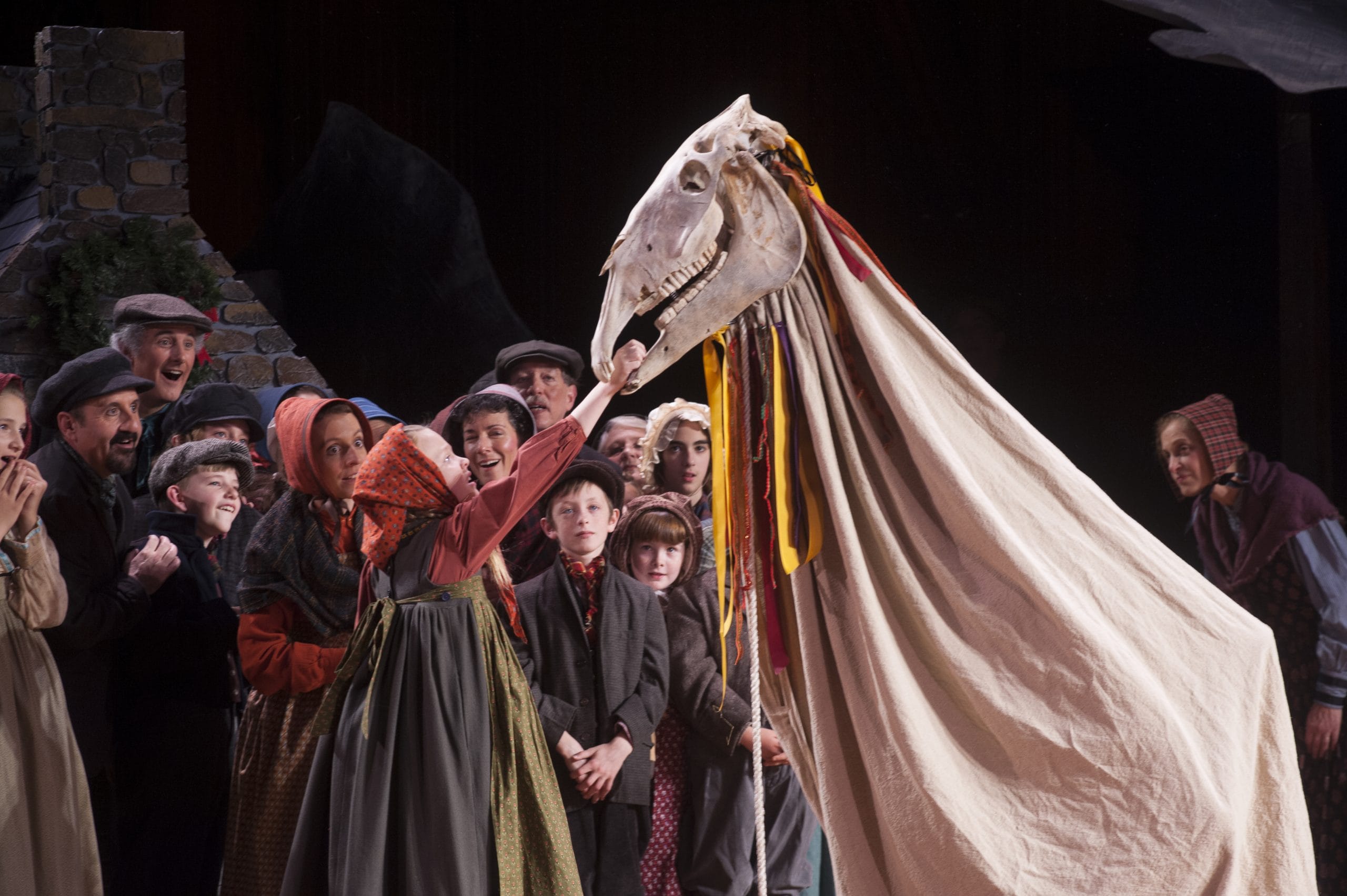 DISCOVER
Cultural Traditions
Each year, Revels collaborates with tradition bearers from a wide range of global cultures to create culturally immersive and informative performances and educational programs. Through traditional instruments, folk tales, dances, and more, our tradition bearers guide us through our cultural explorations and help us connect as a global community. Read more about the cultural traditions that have been featured by Revels tradition bearers.
Learn More
Watch & Listen
Revels is richly visual and auditory. Experience some of our events and music below!
Experience the Joy
of Christmases Past
Explore some of our favorite Christmas Revels celebrations by browsing through our archive of past events.
See All
Rave Reviews
Everything is top-notch, from the costumes, to the music selections, the audience participation and the theater itself – so beautiful. I can say without a doubt this will now be part of our family holiday traditions. We loved the diversity of the cast as well as the audience – young and old, conservative as well as edgy and alternative.
Cathy P.
Revels exemplifies the power of good ideas not contained! By creating its own annual custom, Revels has found a unique way to celebrate the seasonal rituals of the world … to my family, the celebration has become tradition wrapped in tradition.
Cellist Yo-Yo Ma
Both my husband and myself were so impressed by the performance Revels put together with our 4th graders. I was so touched, especially when they were singing in Chinese, and I broke into tears. As an immigrant myself, I really appreciate these efforts in helping our kids find their roots and appreciating the diversity our society has.
Lei
Thank you so very much for getting me to sing out very loud to my three cats…who didn't seem to mind at all! What a joyful and informative evening. Thank you for your hard work and persistence with organizing these virtual events!
Ann M.
Stay up to date
with Revels.
Sign up to receive email updates on performances, events, and news coming from Revels.
---
Be a Part of
Our Community
Revels is a joyous sum of its many parts. We invite you to explore all the ways you can get involved with Revels, such as participating in our performances, volunteering, making a donation, or simply joining us in song as a member of the audience.
Our Sponsors
Our generous sponsors make it possible for Revels to produce world-class performances and educational programs for our audiences.
Let us know how we can work together to promote music, dance, and community!
Learn More