Get Involved
We couldn't do the work we do without each and every one of our amazing community members. We invite you to explore all the ways you can get involved with Revels, such as participating in our performances, volunteering, making a donation, or simply joining us in song as a member of the audience.
Support Revels
Revels is grateful for your financial support through individual donations, gifts of stock and securities, program advertising and sponsorships, in-kind donations, and employer matching gifts.
Volunteer with Revels
Whether building props for The Midwinter Revels, assisting in the office, singing in the chorus at Sanders, or providing audience support at our many programs, Revels volunteers are critical to our success. In our last year of live performances, volunteers donated more than 16,000 hours in support of our events and activities.
We are currently looking for volunteers for our 2023 production of Midwinter Revels: The Feast of Fools – click the link below to learn how you can join our fun and talented corps of volunteers!
Volunteer for Midwinter Revels!
Auditions
Perform with Revels
While Revels hires a number of professional performers for its productions, our volunteer adult and children's choruses are at the core of every show. We audition our Midwinter Revels chorus anew every year and encourage adults and children of all backgrounds to try out for each production.
Auditions for the 2023 Midwinter Revels are closed for the season. Subscribe to our mailing list to be notified of any upcoming audition opportunities!
Revels Singers
Revels Singers is a non-audition-based community chorus open to everyone who loves to sing. The mission of Revels Singers is to engage people through singing, explore choral repertoire from around the world, hone musical skills, and build community through harmony. For members so inclined, there are opportunities to perform each season.
Registration for Revels Singers Fall 2023 Session is now closed.
Check back in January to learn how you can join in Spring 2024!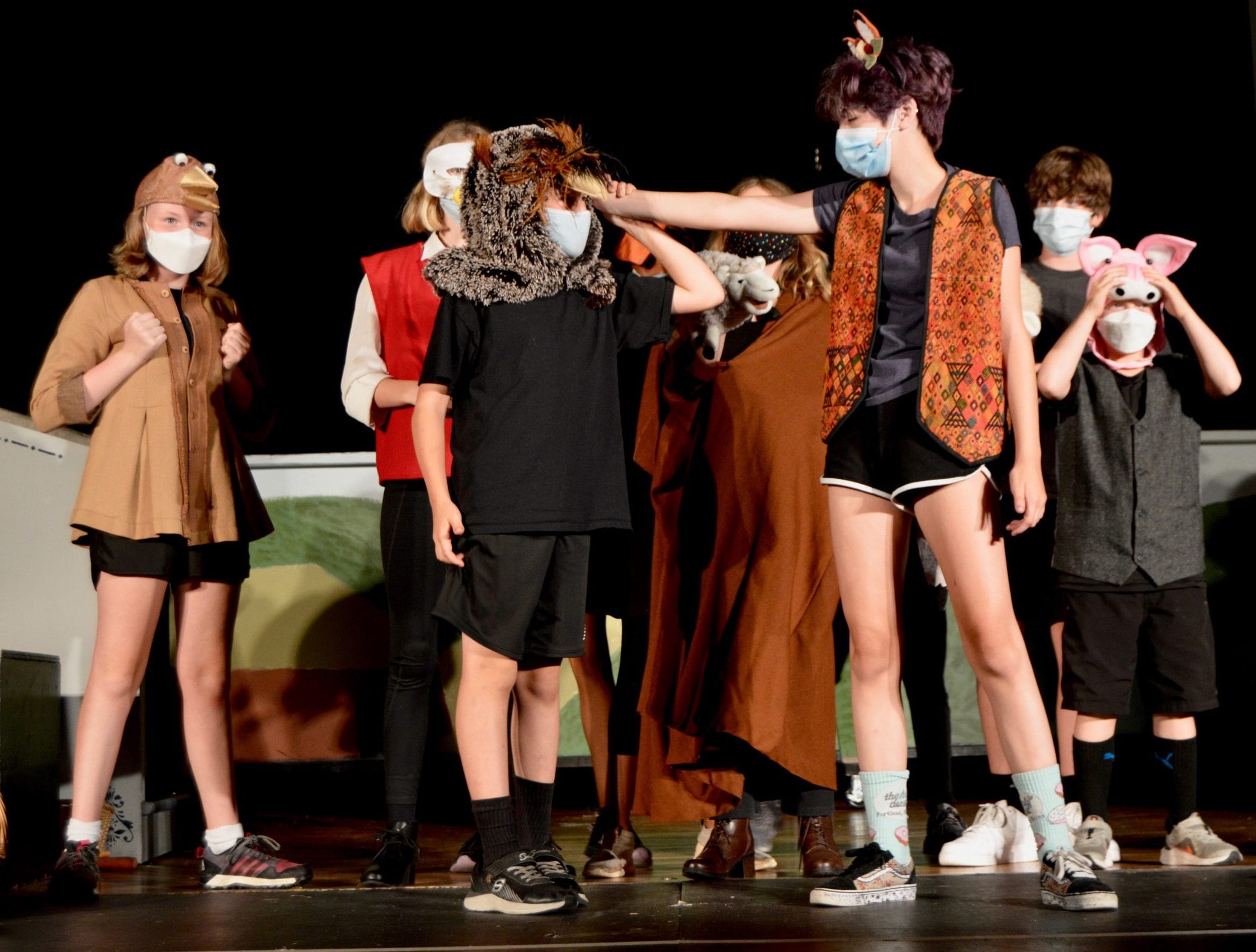 Education & Outreach
Explore Culture & Tradition with World-Renowned Teachers and Performers
Revels Education introduces cultural and seasonal traditions from around the world to children, tweens, teens, and adults. Our in-school and online enrichment programs, co-curricular performing arts series, afternoon and summer workshops, virtual skill-building programs, teacher resources, and innovative educational collaborations foster creativity, cultural literacy, and community.
Learn More
Watch, Listen, & Learn
Experience Revels
There are many ways to describe what Revels is including "a spirited mix of folk music and storytelling, drama and singalong,.." (The New York Times);, "a reminder of our commonality" (Noel Paul Stookey), and "a unique way to celebrate the seasonal rituals of the world" (Yo-Yo Ma). Revels is also "an uplifting salve", "a multi-generational celebration", and "a way to learn and have lots of fun at the same time". We encourage you to explore the resources below, join us for an event or class, and begin to discover Revels for yourself.
Learn More
Stay up to date
with Revels.
Sign up to receive email updates on performances, events, and news coming from Revels.
---
Contact Us
Questions? Get in touch!
Our Sponsors
Our generous sponsors make it possible for Revels to produce world-class performances and educational programs for our audiences.
Let us know how we can work together to promote music, dance, and community!
Learn More