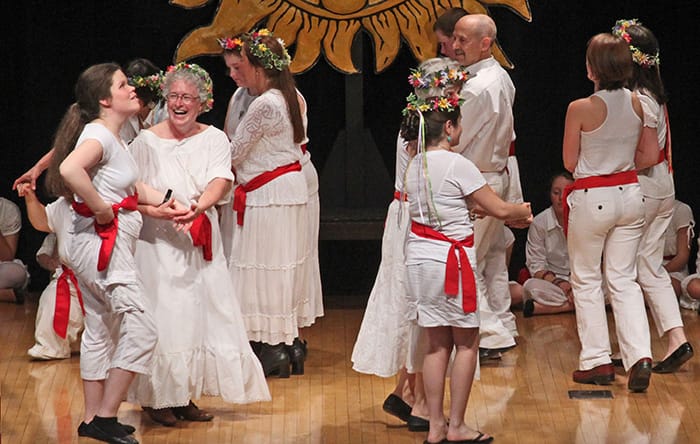 A Celebration of Spring with Perkins School for the Blind
There are many harbingers of Spring in the Revels calendar but for us, the annual Spring concert that we perform with our friends at Perkins School for the Blind is a special favorite. Traditionally our Revels chorus pairs up with the Perkins students one-on-one and we sing and dance the season in. This year, like last, will be a virtual event, but that will not stop the dancing or the singing! We will be filming on-site at Perkins and we are looking forward to the amazing alchemy that always accompanies this musical collaboration. As a bonus, members of Boston's Chorus pro Musica will be adding their voices to the celebration. Join us from home on Thursday, May 26 at 7:30 PM for FREE on Facebook Live for this decades-old tradition!
Rave Reviews
Thank you for still finding a way to share Revels with us; I am newer to the show, but in the last few years it has truly become a part of my holiday traditions, and I would have missed it sorely. Love and light to all of you and yours.
Dorothy Smith
Modern life tends to separate us from one another. Yet nowhere is the strength of diversity expressed more completely than when our voices come together in song. I am inspired by Revels' reminder of our commonality and delighted to celebrate again this year the gifts of nature and community at RiverSing.
Noel Paul Stookey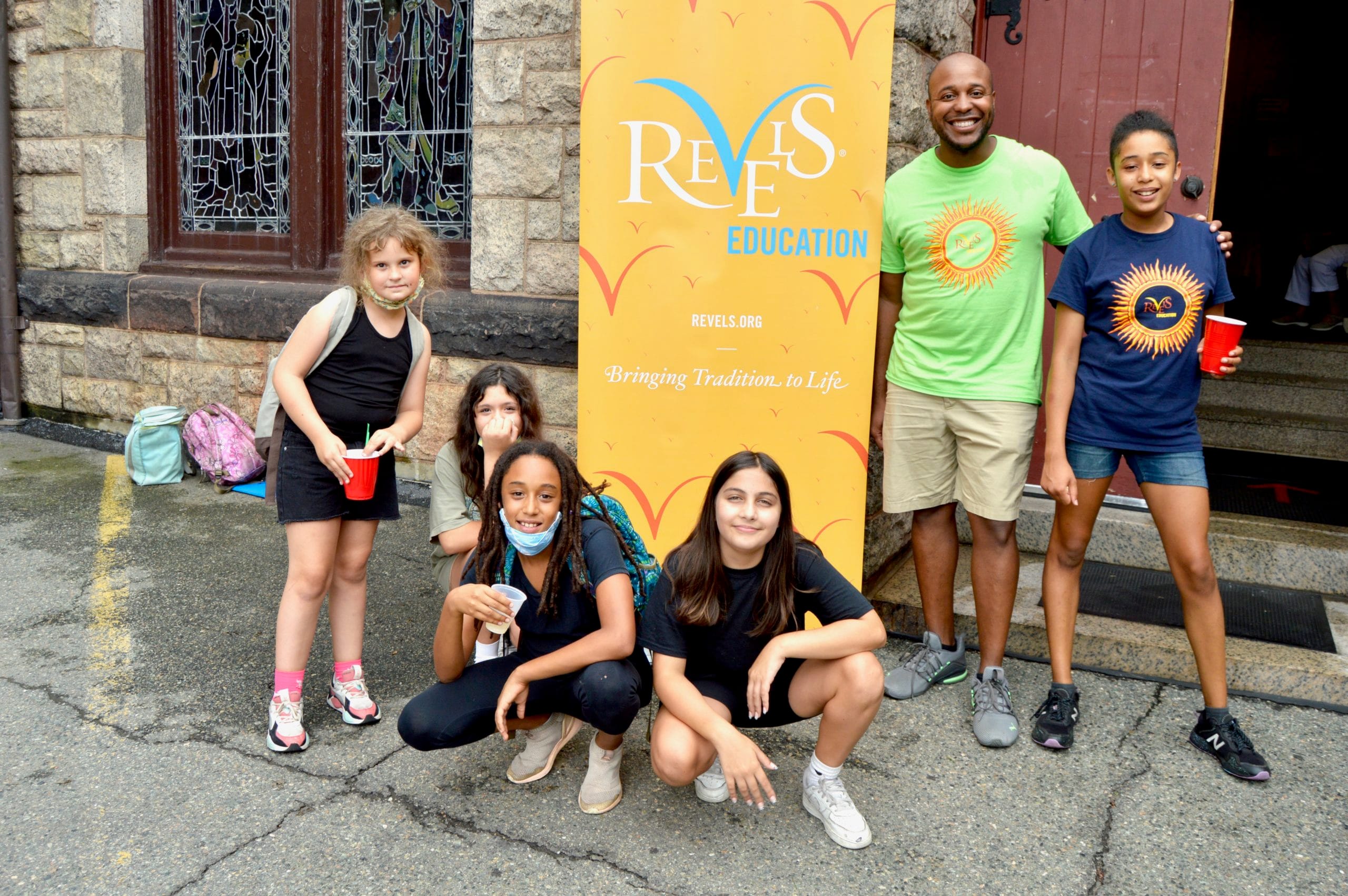 Education & Outreach
Explore Culture & Tradition with World-Renowned Teachers and Performers
Revels Education introduces cultural and seasonal traditions from around the world to children, tweens, teens, and adults. Our in-school and online enrichment programs, co-curricular performing arts series, afternoon and summer workshops, virtual skill-building programs, teacher resources, and innovative educational collaborations foster creativity, cultural literacy, and community.
Learn More
Watch, Listen, & Learn
Experience Revels
There are many ways to describe what Revels is including "a spirited mix of folk music and storytelling, drama and singalong,.." (The New York Times);, "a reminder of our commonality" (Noel Paul Stookey), and "a unique way to celebrate the seasonal rituals of the world" (Yo-Yo Ma). Revels is also "an uplifting salve", "a multi-generational celebration", and "a way to learn and have lots of fun at the same time". We encourage you to explore the resources below, join us for an event or class, and begin to discover Revels for yourself.
Learn More
Stay up to date
with Revels.
Sign up to receive email updates on performances, events, and news coming from Revels.
---
Contact Us
Questions? Get in touch!
Our Sponsors
Our generous sponsors make it possible for Revels to produce world-class performances and educational programs for our audiences.
Let us know how we can work together to promote music, dance, and community!
Learn More