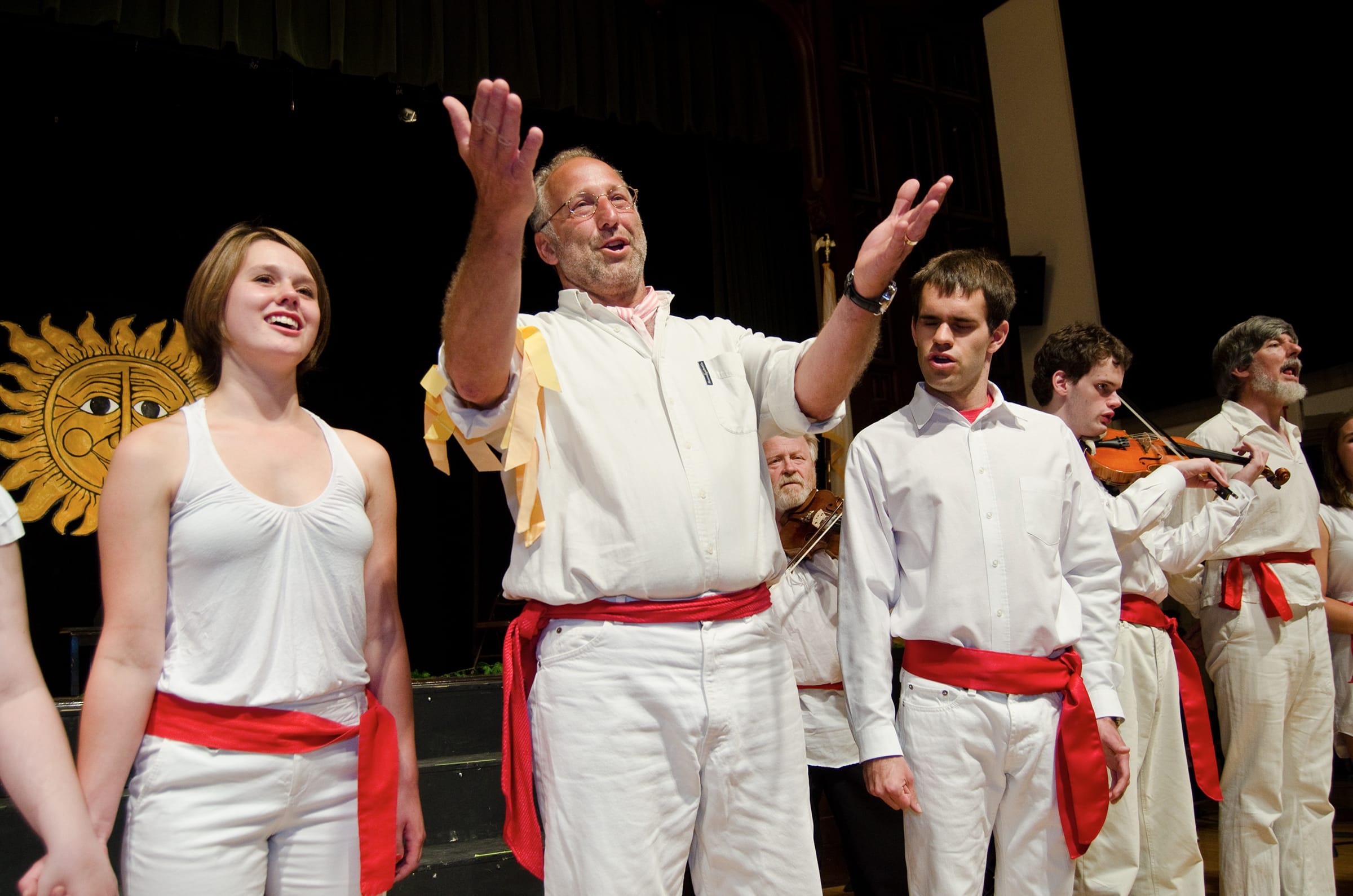 A Celebration of Spring: A Virtual Sea Revels Adventure with Perkins School for the Blind
Each Spring, Revels joins forces with Perkins School for the Blind for one of our favorite performances of the year! Members of the Revels Singers and Revels Children's Choruses and students from the Perkins Choruses sing, dance, and celebrate together in a musical adventure you won't want to miss.
Join us for our next Celebration of Spring program in Spring 2022!
Read More
"Ships are safest in harbor – but that is not what ships are built for."
Since the whole world has been confined during the pandemic, it's time to invite you to join us virtually for our 21st annual springtime collaboration with the Perkins School community – and this year, we are going to sea! With Revels Artistic Director Paddy Swanson as our guide, song leader David Coffin as our chanteyman and Perkins students and Revels singers as our bold crew, we will board ship, haul sails, man the pumps and face the perils and thrills of an ocean voyage in a sailing ship. You can sing with us or just come along for the ride; we just can't wait to get out on the ocean!­­­­
Did you miss this year's A Celebration of Spring? Watch for free now on Youtube!
Perkins Secondary Program Chorus
Featured Ensemble
Perkins Secondary Program Chorus
Featured Ensemble
Revels Singers
Featured Ensemble
Revels Singers
Featured Ensemble
Revels Children
Featured Ensemble
Revels Children
Featured Ensemble
David Coffin
Chanteyman
Read More
David Coffin
Chanteyman
David Coffin has performed throughout New England since 1980. He is widely known for his rich baritone voice and his impressive collection of musical instruments, which includes concertinas, recorders, penny-whistles, bombards, gemshorns, cornamuse, shawm, rauschphieffe – or, as he explains, "generally anything that requires a lot of hot air". At the heart of David's work is his extensive collection of songs from the Maritime tradition. To date, David has recorded four solo CDs; his latest, Last Trip Home, was released in the Fall of 2009 and features his daughter, Linnea, who is also a Revels performer.
David has performed with Revels since 1980 as a singer, instrumentalist and, since 1991, as Master of Ceremonies. Since 2014, David has served as Artist in Residence at Revels and has presented his acclaimed School Enrichment Programs to schools across the region as an extension of Revels Education. He runs tours of Boston Harbor during the summer months, leading over 5,000 inner-city children on boat trips to George's and Spectacle Islands. He also directs the narration program for Boston Harbor Cruises and hosts the Brunch Cruises every weekend from May to October.
Patrick Swanson
Narrator
Read More
Patrick Swanson
Narrator
Paddy Swanson began his career in London as an actor at the Arts Theatre in the West End. In 1969, he toured Europe with La MaMa Plexus and subsequently got his world theater education from Ellen Stewart at La MaMa E.T.C. in New York. His numerous directing projects include opera, ensemble, music theater and circus.  He was a founding stage director of Circus Flora.
Paddy taught acting and improvisation at the London Academy of Dramatic Art (L.A.M.D.A.), the London Drama Centre, and New York University. He served as artistic director of the Castle Hill Festival at Castle Hill in Ipswich, Massachusetts, directing and co-producing opera and theater works, including the premiere of Julie Taymor's Liberty's Taken and Peter Sellars' production of Cosi fan Tutte. Other directing credits include Tristan and Iseult with the Boston Camerata at the Spoleto USA festival; Shirley Valentine by Willy Russell at Houston's Alley Theatre and Boston's Charles Playhouse;  Happy Days by Samuel Beckett, The Caretaker by Harold Pinter, and two stage premieres at Gloucester Stage Company; Talking Heads by Alan Bennett; and Fighting Over Beverley by Israel Horowitz . His Actors' Shakespeare Project (A.S.P.) production of  Shakespeare's King Lear with Alvin Epstein was nominated for three 2006 Elliot Norton awards. For A.S.P. he subsequently directed The Tempest, The Coveted Crown  (Henry IV Parts One and Two) and A Midsummer Night's Dream. His most recent acting performance was for Gloucester Stage in their 20th anniversary production of Fighting over Beverley.
For Revels, Paddy has directed a contemporary version of the medieval mystery plays, The Mysteries by Tony Harrison, co-produced by Revels and Shakespeare & Company, and Britten's opera Noye's Fludde. He writes and directs all Cambridge Revels scripts, and with music director George Emlen, serves as consultant to the other eight Revels production companies.
Ticket Information
A Virtual Sea Revels Adventure with Perkins School for the Blind
May 27, 2021 7:30 pm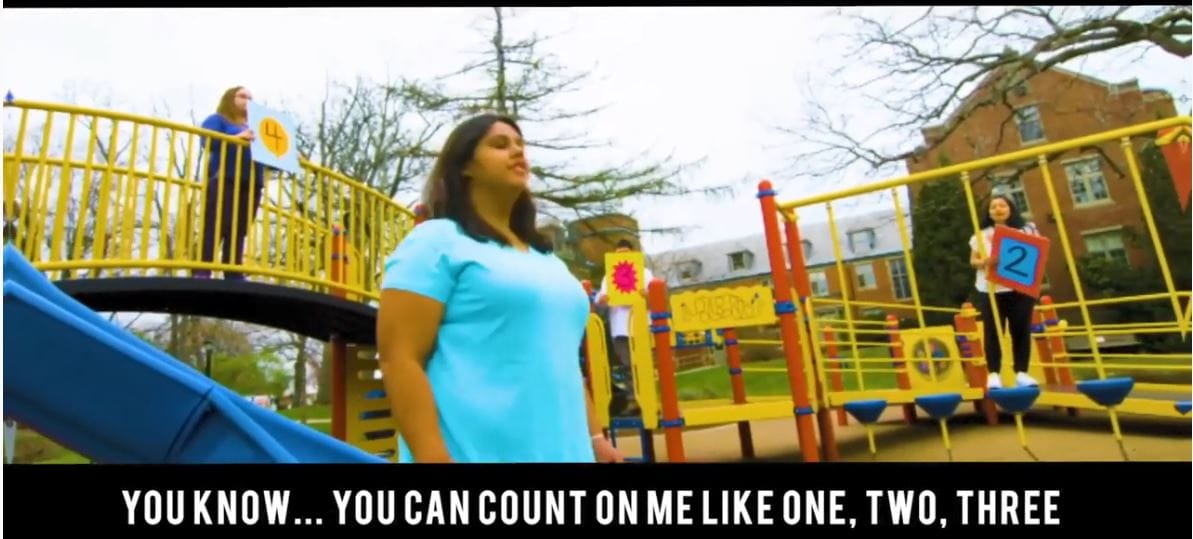 Director and Video Producer: Patrick Swanson
Music Director: George Emlen
Production Managers: Lynda Johnson and Miguel Flores
Perkins Secondary Chorus Director: Arnie Harris