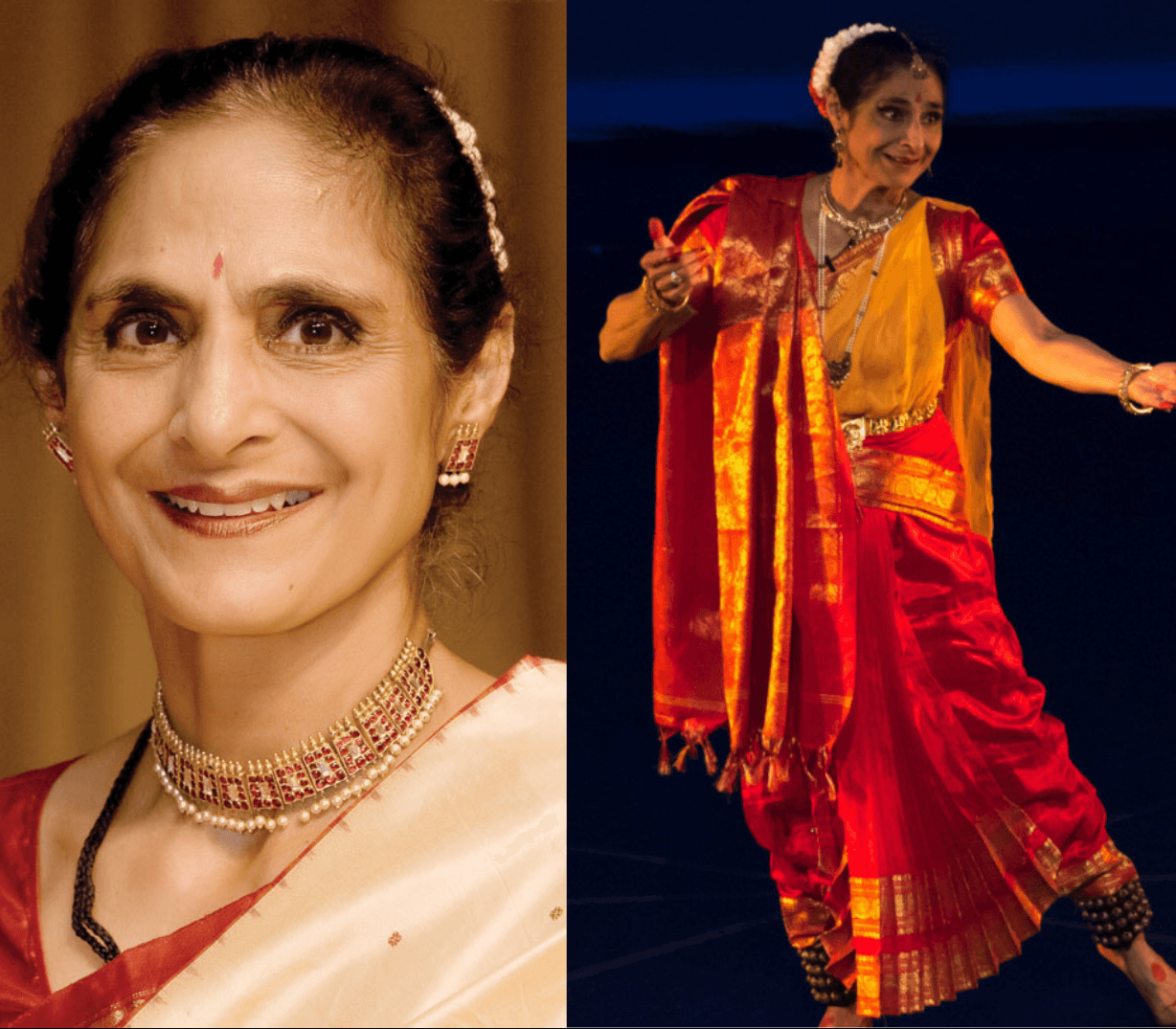 Neena Gulati and the Triveni School of Dance
Streaming on Facebook Live on Sunday, January 30, 2022, 5:00 PM ET
Musical Connections companion podcast episode available Wednesday, February 2.
Listen to all previous episodes here.
A master of the Pandanallur style of Bharatanatyam, Neena Gulati has received high critical acclaim for her professional performances throughout India and the United States. She is the founder of the Triveni School of Dance, a non-profit organization now celebrating 50 years of the education and performance of classical Indian dance, social awareness, and the celebration of cultural diversity. Neena is joined by her dancers from the Triveni School of Dance to present a series of dances in classical Indian styles.
Thank you all so much for doing this. I know these are tough times and so the effort you are all making is really appreciated! Light in dark times.
Thank you all who made these wonderful concerts available . I appreciate the exposure to different cultures.
Catch up on all the #RevelsConnects: Musical Connections performances for free on YouTube!
And listen to all #RevelsConnects: Musical Connections companion podcasts here or on your preferred podcast streaming app.
Revels has always been about community – gathering, singing together, celebrating together. While we can't be together in person right now, thanks to technology (and the many people who have helped Revels harness this technology), we can be together online through #RevelsConnects – an online, virtual community.
Stay safe and keep singing!