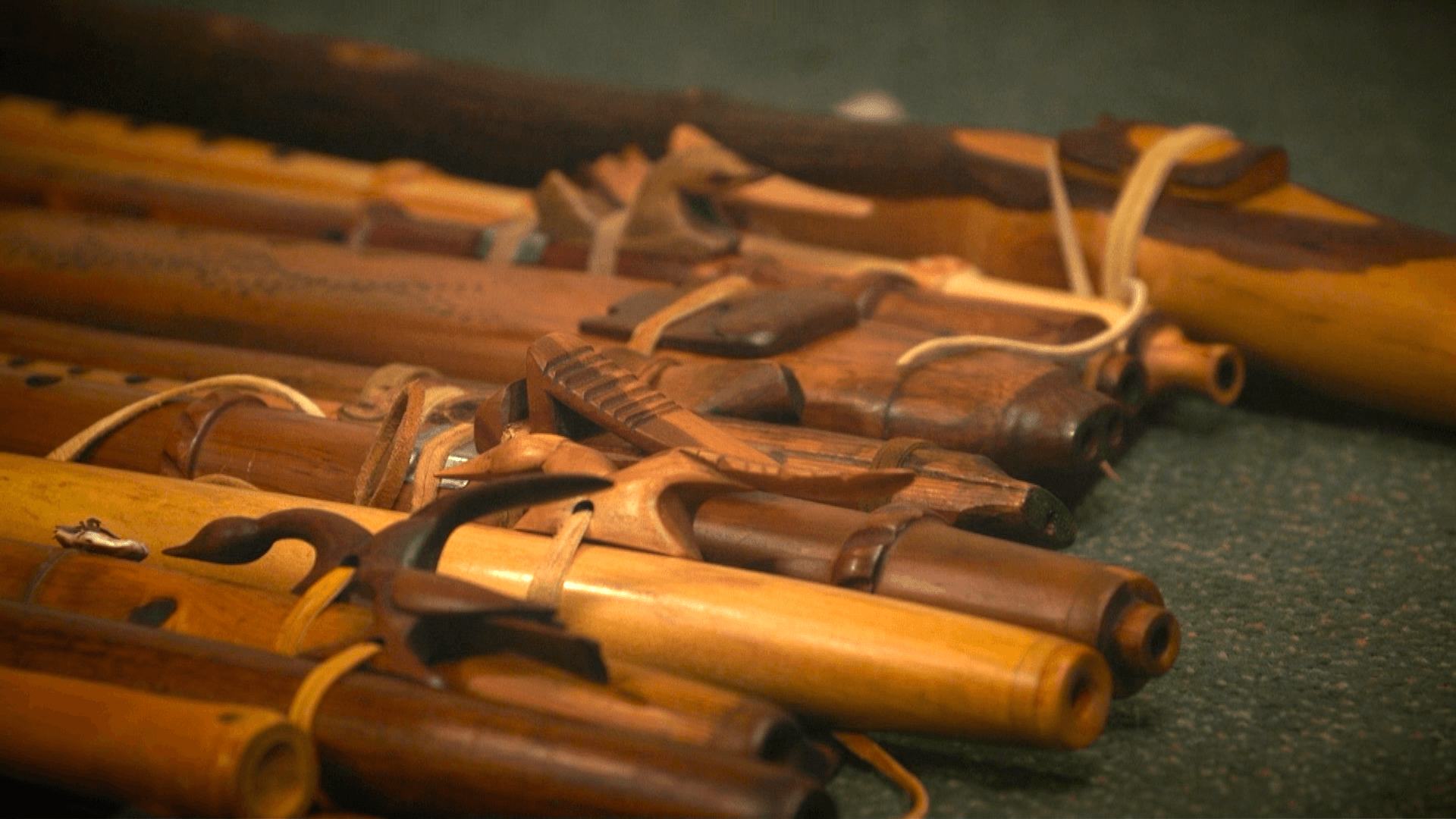 Flutist Hawk Henries: Songs of the Earth and Spirit
FREE! Streaming on Facebook Live on Sunday, February 27, 2022, 5:00 PM ET
Watch the Performance on YouTube
A traditional flute player and flute craftsman, Hawk Henries shares songs and traditions of the Chaubunagungamaug band of Nipmuck and other stories of the people indigenous to what is now New England. He has been composing original flute music and making flutes using only hand tools and fire for over twenty-five years. Hawk is committed to music as a traditional art form and as a vehicle for building bridges of communication and mutual respect. He teaches and performs in a wide variety of settings: indigenous and international art festivals, museums, concert venues, powwows, educational settings from kindergarten through university level, flute making workshops, and private family gatherings.
Thank you all so much for doing this. I know these are tough times and so the effort you are all making is really appreciated! Light in dark times.
Thank you all who made these wonderful concerts available . I appreciate the exposure to different cultures.
Catch up on all the #RevelsConnects: Musical Connections performances for free on YouTube!
And listen to all #RevelsConnects: Musical Connections companion podcasts here or on your preferred podcast streaming app.
Revels has always been about community – gathering, singing together, celebrating together. While we can't be together in person right now, thanks to technology (and the many people who have helped Revels harness this technology), we can be together online through #RevelsConnects – an online, virtual community.
Stay safe and keep singing!