Revels Performing Arts Curricular Series
Just in time for Mexican Heritage Month, students will celebrate Mexcian culture with folk art, dance and music. Guided by a local Mexican tradition-bearer, students will take part in an authentic, interactive experience centered on a collection of Mexican folktales from Alebrije Tales: Children of the Night.
Revels Performing Arts Curricular Series use stories and folktales to lead children on a seven-week adventure through world cultures and traditions. Each session centers around a different story and cultural theme, with new guest tradition bearers and teaching artists, so no two sessions are the same! Students will explore musical and dance traditions and work together to write, direct, and perform their very own play for a showcase performance. The Revels PACS program is perfect as a supplementary education program or as an extracurricular program for ages 6-13!
September 27, 2021 - November 11, 2021
Fall PACS – Alebrije Tales: Children of the Night
Date:
September 27 – November 11, 2021
Wednesday Mornings, 10 – 11 AM, or Thursday Afternoons, 4:45 – 5:45 PM
Ages 6-13
In Person or Online – $150
Scholarships are available! For more information, email Revels Education Director Johnny Nichols, Jr. at jnichols@revels.org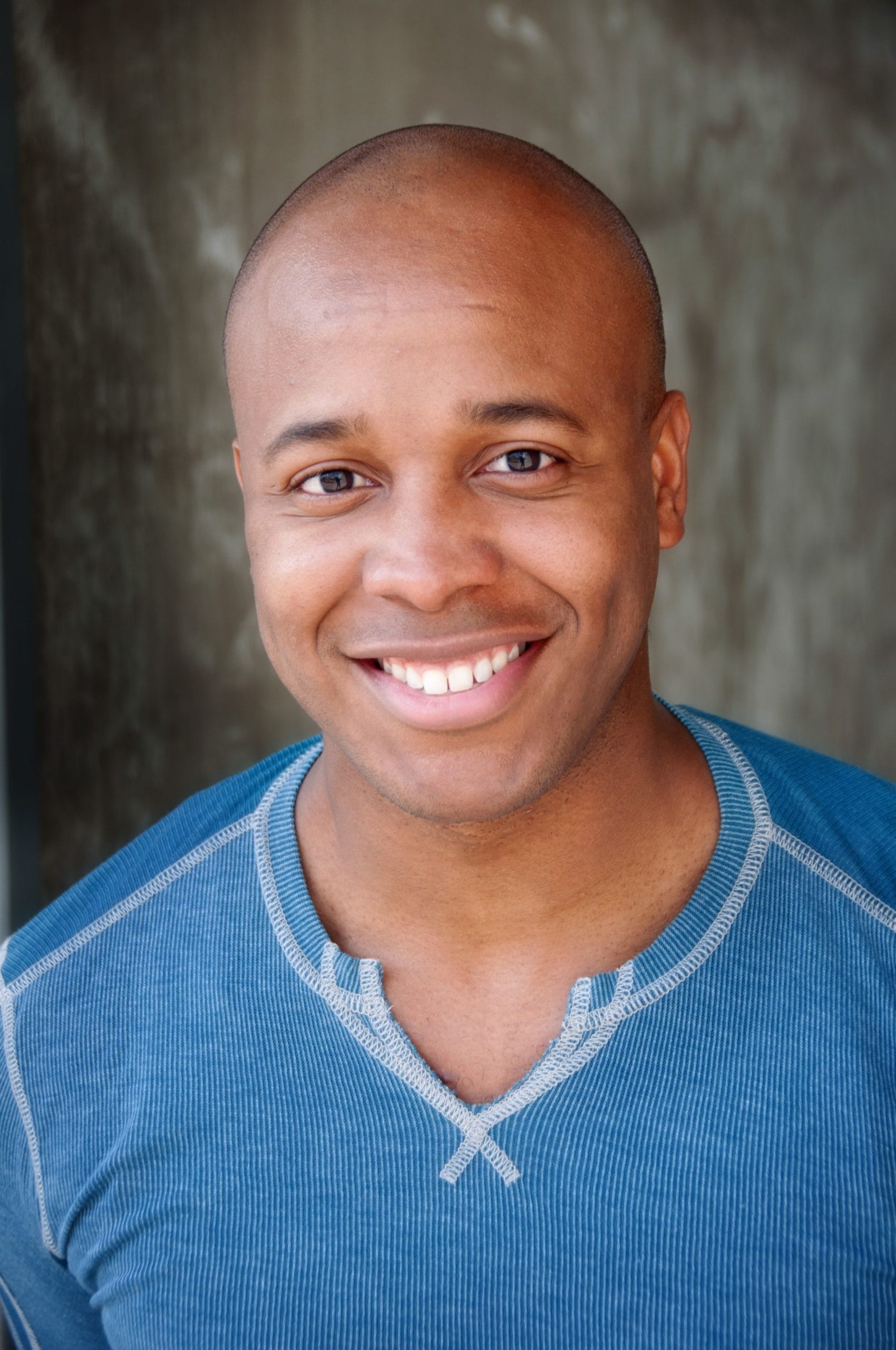 Johnny Nichols, Jr.
Director of Education
Johnny Nichols, Jr.
Johnny Nichols, Jr. is a performing arts educator for area public schools and after school organizations, as well as community and professional groups. He has stage directed and music directed over 30 shows including Shout, The Mod Musical, Legally Blonde, Urinetown, 25th Annual Putnam County Spelling Bee, Little Shop of Horrors, Madagascar, and Fiddler on the Roof. Johnny is an active vocal coach, clinician, and adjudicator for theater programs in New England and the South. He has a host of professional stage, opera, and film credits, participating in productions such as RENT, The Mystery of Edwin Drood, Anything Goes, Hello Dolly, Chicago, Cabaret, Gianni Schicchi, Le nozze di Figaro, and La Boheme. As a conductor, Johnny is the Artistic Director for the Ipswich River Community Chorus and a guest conductor for choirs and orchestras across the country.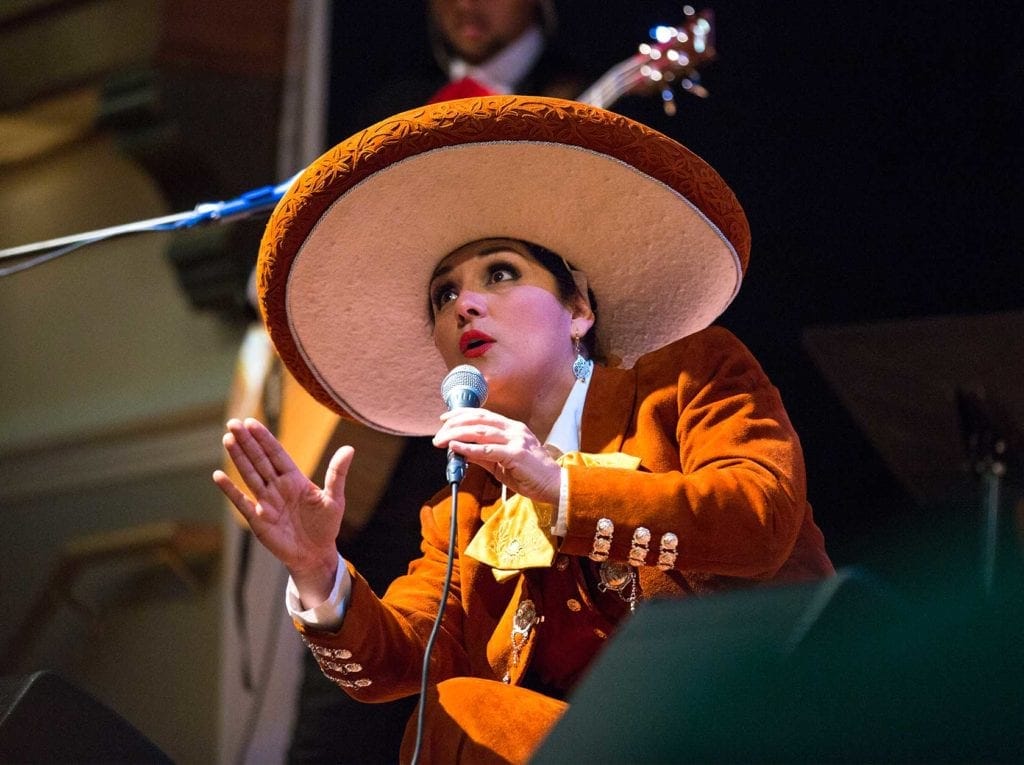 Veronica Robles
Tradition Bearer
Veronica Robles
Veronica Robles is a Mariachi singer by trade, but has become a cultural icon for Latinos in Boston. She has effectively utilized the power of arts and culture to bring the community together by raising awareness on the importance of diversity and she has empowered youth by employing them and teaching them about their roots and culture.
Robles is Co-founder and Director of the Veronica Robles Cultural Center, a non-profit organization that supports community action and economic growth in East Boston, offering Latin American arts and culture programs while also providing jobs for youth.
Veronica Robles continued to influence the community in the aspect of arts. In June of 2016, the Opinion section of the Boston Globe published an article about "The Changing Faces of Greater Boston". This is where she represented the new Boston together with her assembled Boston's first-ever-all-female Mariachi band.
In 2019 Ms. Robles received the Ohtli Award. This Award is one of the highest and very limited distinctions given by the Government of Mexico. The award consists of a medal, a silver rosette, and a diploma. This acknowledgment honors people who have dedicated most of their lives and careers to "blazing a trail" abroad for younger generations of Mexicans and Mexican-Americans as they strive to achieve their dreams. Ohtli is a Nahuatl word that means "pathway", or camino in Spanish.
Recently Veronica was selected as a Neighborhood Salon Luminary for the 2019-20 season with the Isabella Stewart Gardner Museum and was part of Concert for One presented by Celebrity Series of Boston and named Person of the Year for Saugus by Essex Media!
From 2002 through 2014 Veronica co-produced and hosted a popular Television show entitled "Orale con Veronica" broadcast over 20 cities in the New England region and on Telemundo Boston. In 1996 She co-hosted the television shows "Noches de Palenque" produced by Television Azteca and broadcast nationally in Mexico.
Veronica credits her grandmother who was affectionately called by every one "Mama Coco", she would spend hours in her kitchen as she prepared delicious dishes and making flower bouquets while singing old songs from Mexico.
It was great to hear how the teachers engaged the kids in all of the ways they could, even though class was held remotely. Giving them the structure to work with and then encouraging the freedom to try new-ish but familiar things was creative and comforting.
- Spring 2021 PACS Parent
My daughter thoroughly enjoyed the class and excitedly shared her experience with her friends and family. Many thanks to everyone at the Revels who put the effort into making this programming available.
- Spring 2021 PACS Parent
My child's words: 'I don't think it could be better!