Revels Youth Theater Workshops are immersive live theater experiences for children ages 7-18. Guided by engaging teaching artists, students will learn about performance skills and stagecraft as they explore world cultures through music, drama, and dance. Revels hosts Youth Theater Workshops in the summer, winter, and spring – the Summer Theater Workshop takes place in August, the Winter Theater Workshop lines up with Boston Public Schools' February break, and the Spring Theater Workshop lines up with Boston Public Schools' spring break. Each workshop features a brand new production and experience!
Students can either register in the "ACTOR" program or the "RAP" program. "ACTOR" participants perform in a Revels production written just for them! Everyone will have a part and auditions for the parts will be held on the first day of the workshop.  The play will be performed twice on the last day of the workshop. For ages 6-13.
"RAP" (Revels Apprenticeship Program) participants work "behind the scenes". Guided by professionals of the craft and educators, RAP participants will experience fun and engaging skill-building activities that include the design, building, and operation of stage sets, props, costume, lights, sound, and more. For ages 14-18.
August 9, 2021 - August 20, 2021
Summer Theater Workshop 2021
The Canterbury Tales: A Childe's Tale
Date:
Monday through Friday, August 9 – 20, 2021
8:30 AM – 3:30 PM
Drop off begins at 8:00 AM and pick up ends at 4:00 PM
ExTRA Care Program
Mornings: 7:30 – 8:00 AM
Afternoons: 4:00 – 5:30 PM
Location:
Revels Offices
80 Mount Auburn St.
Watertown, MA 02472
$800 per ACTOR Participant + $50 registration/Sanitation fee (non-refundable)
$200 per RAP Participant + $50 registration/Sanitation fee (non-refundable)
Note – the non-refundable $50 Registration/Sanitation fee is not part of the tuition
Additional Fees:
Revels ExTRA (Extended Time for Revels Actors) Care Program
Non-refundable Registration/Covid Cleaning Fee: $50 (per registrant)
Tuition Assistance & Discounts:
Tuition Scholarships Available – Contact education@revels.org
10% Sibling Discount
15% Referral Rebate
10% Public Transit Rebate
15% Rebate for any student enrolled in Cambridge Public Schools or Watertown Public Schools
The Canterbury Tales: A Childe's Tale
Travel back to Medieval England and join Revels, Geoffery Chaucer, and his band of Canterbury pilgrims in this wonderful stage adaptation to one of Britain's greatest literary legacies. Students will learn the stories of five well-loved tales from the perspective of Chaucer's colorful characters and will have fun bringing to life local Revels playwright Zareh Artinian's witty, engaging, and masterful text to be enjoyed by all youth. A mirror for medieval society, The Canterbury Tales: A Childe's Tale concerns a motley group of pilgrims who meet in a London inn on their way to Canterbury and agree to take part in a storytelling competition. The Revels' special adaptation for youth emphasizes the humanity of these characters-as well as allow our youth the opportunity to learn valuable life lessons that derive from cultural folklore.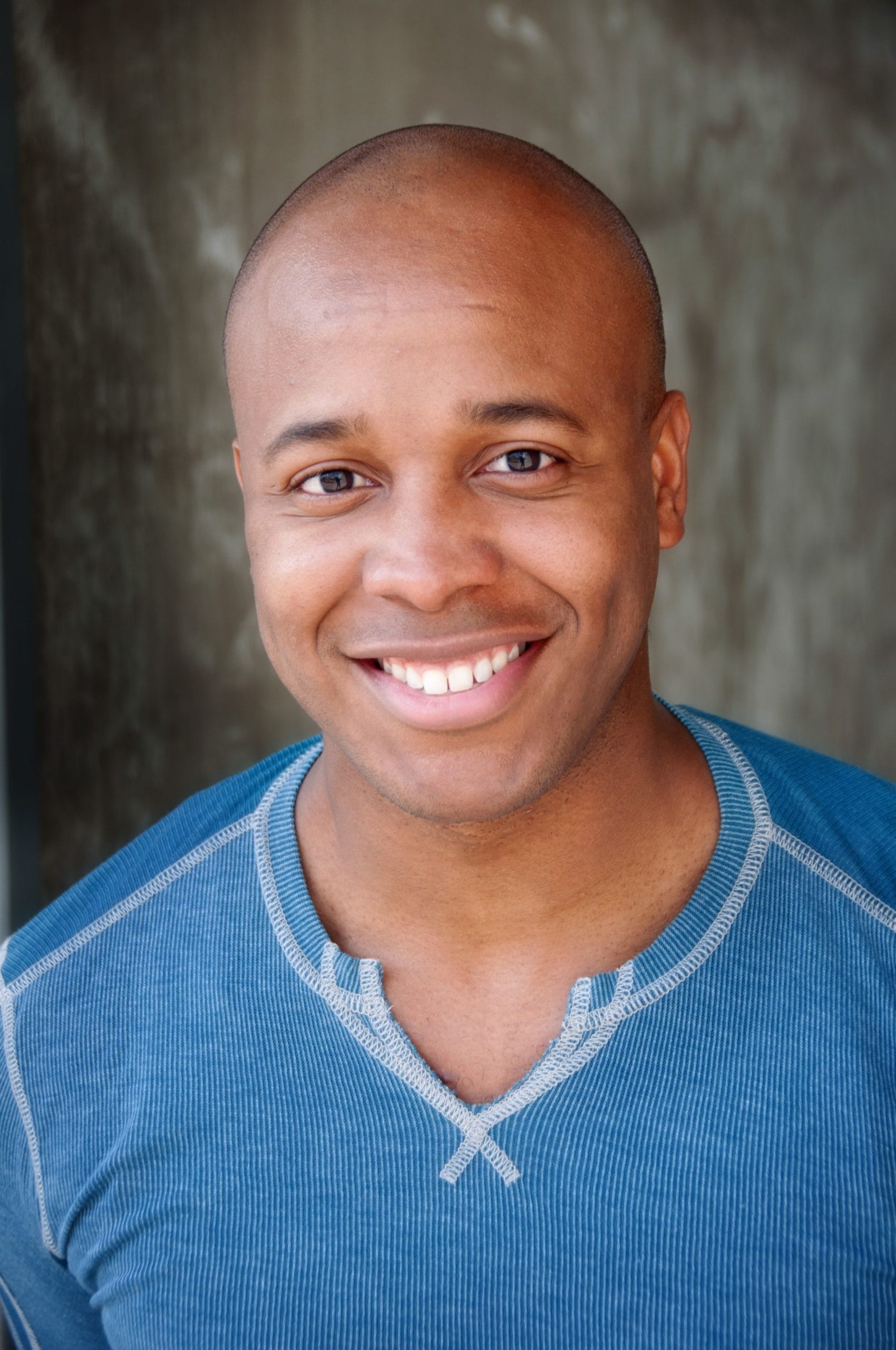 Johnny Nichols, Jr
Program Director
Johnny Nichols, Jr
Johnny Nichols, Jr. is a performing arts educator for area public schools and after school organizations, as well as community and professional groups. He has stage directed and music directed over 30 shows including Shout, The Mod Musical, Legally Blonde, Urinetown, 25th Annual Putnam County Spelling Bee, Little Shop of Horrors, Madagascar, and Fiddler on the Roof. Johnny is an active vocal coach, clinician, and adjudicator for theater programs in New England and the South. He has a host of professional stage, opera, and film credits, participating in productions such as RENT, The Mystery of Edwin Drood, Anything Goes, Hello Dolly, Chicago, Cabaret, Gianni Schicchi, Le nozze di Figaro, and La Boheme. As a conductor, Johnny is the Artistic Director for the Ipswich River Community Chorus and a guest conductor for choirs and orchestras across the country.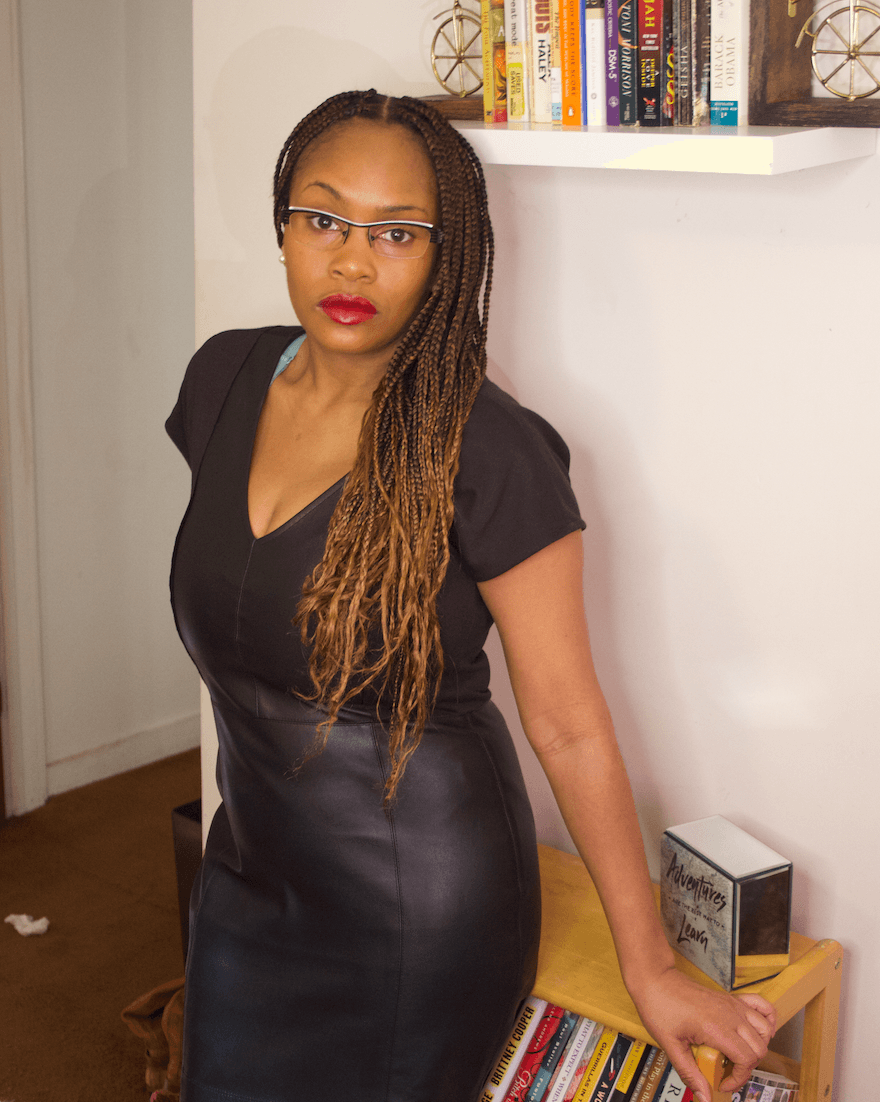 LaToya Robinson
Stage Director
LaToya Robinson
LaToya T. Robinson is a talented Theater Artist, Educator, and Mental Health Advocate from Boston. She is the founder and owner of LTR Unlimited – a culmination of her artistic works as an actress, director and teaching artist. With over twenty years of exceptional experience doing what she knows best, LaToya is adept with the significant role art plays in boosting mental health and enhancing quality of life. Currently, LaToya is completing her master's degree in the Expressive Therapies, with a focus on Drama Therapy and trauma, at Lesley University. With LTR Unlimited, LaToya is committed to the intertwining work woven at the intersection of art, education, and mental health.  
LaToya continues to hone her artistic abilities acting and/or directing with theater companies such as Queen Mab, Flat Earth Theater, Fresh Ink Theater, Alight Theater Guild and the Winthrop Playmakers. As a community-based artist LaToya has been dedicated to offering theater education in urban communities, creating programming and working collaboratively with Boston Center's for Youth and Families, Boston Shakespeare Project, Mother Caroline Academy and the Boch Center, as well as building 'A Step Beyond Theater Arts', an entity of LTR Unlimited. LaToya is also an avid reader, music fiend and mom.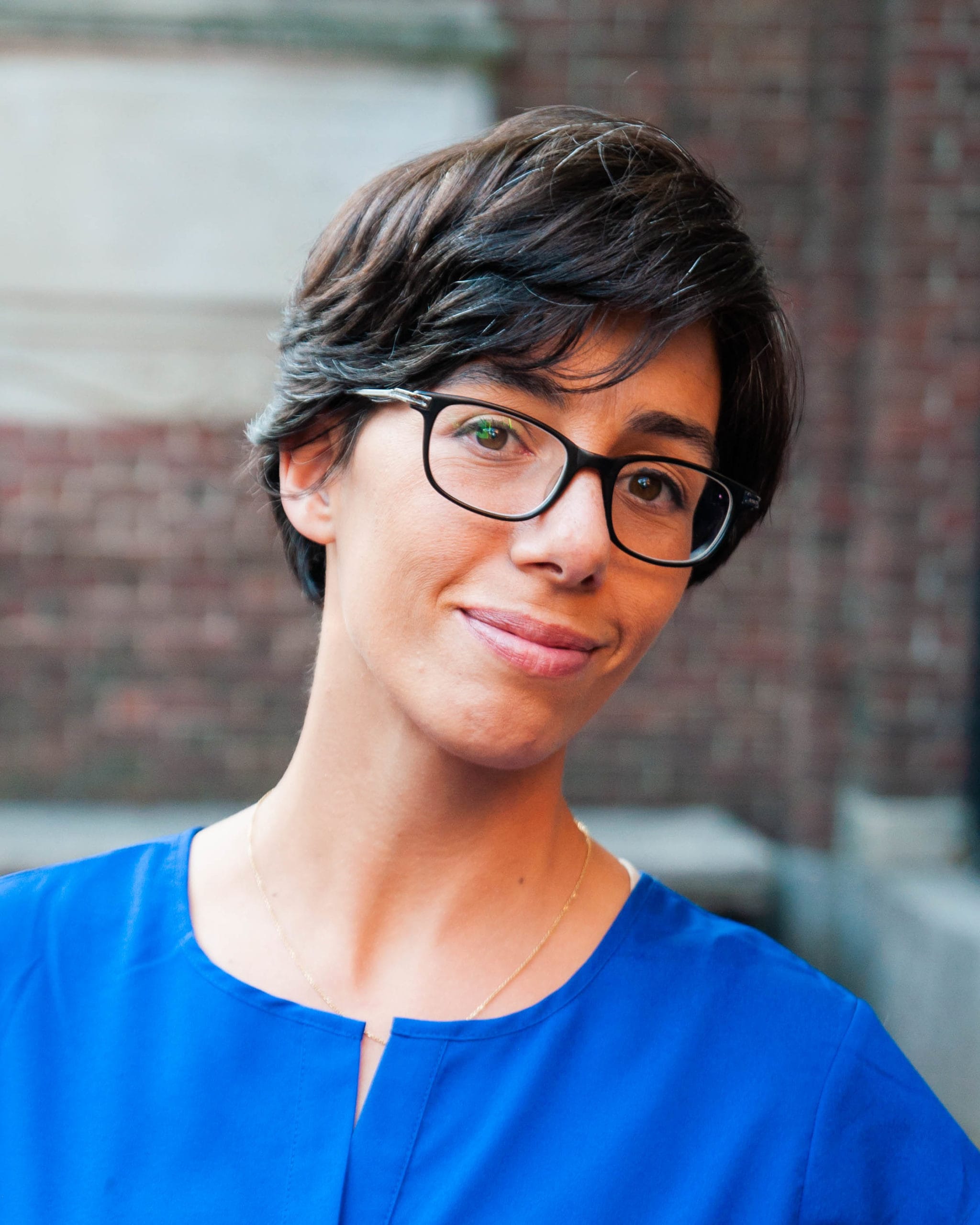 Yasmin Tal
Music Director
Yasmin Tal
Composer, pianist, music director, and music educator Yasmin Tal explores community through music. 
Her projects include performances of orchestral, chamber, choral, and solo music along with compositions for film, dance, electro-acoustic, and sound installations; in recent years she has developed a unique style of performing based on unusual notation, audience participation and energetic, risk-taking sound.
Yasmin earned her B.Mus and M.mus in Composition from the Jerusalem Academy of Music and Dance, while also completing a B.A. in Linguistics and East Asian studies from the Hebrew University of Jerusalem.  Her compositions have received several awards and nominations; her orchestral piece Steps: Departure, Absence, Return won first prize at the Hanna Yador-Avni competition and was later performed by the Japan-based Kanazawa orchestra at World Music Days festival and her string quartet Heartbeats of a Stranger won second prize at the AICF's Aviv Competitions. Her work with choreographer Meital Ohana received several awards in the field. Yasmin's compositions have been played by orchestras and chamber ensembles in the US, Israel, Europe, and South Korea.
Yasmin is also a devoted music educator with over 15 years of experience teaching students of various ages and backgrounds. She has led the Hof-Hasharon Music Program, an advanced music program for middle through high school students, where she also produced original musicals composed and performed by young music students; worked with at-risk youth through the city of Ra'anana and the Yellow Submarine institute, Jerusalem, and taught music theory, harmony and ear training at Lewinsky College, Tel-Aviv. She is currently on the music theory faculty at New England Conservatory Preparatory School in Boston and is the music director for the Cambridge-based Beyond The 4th Wall theatre company.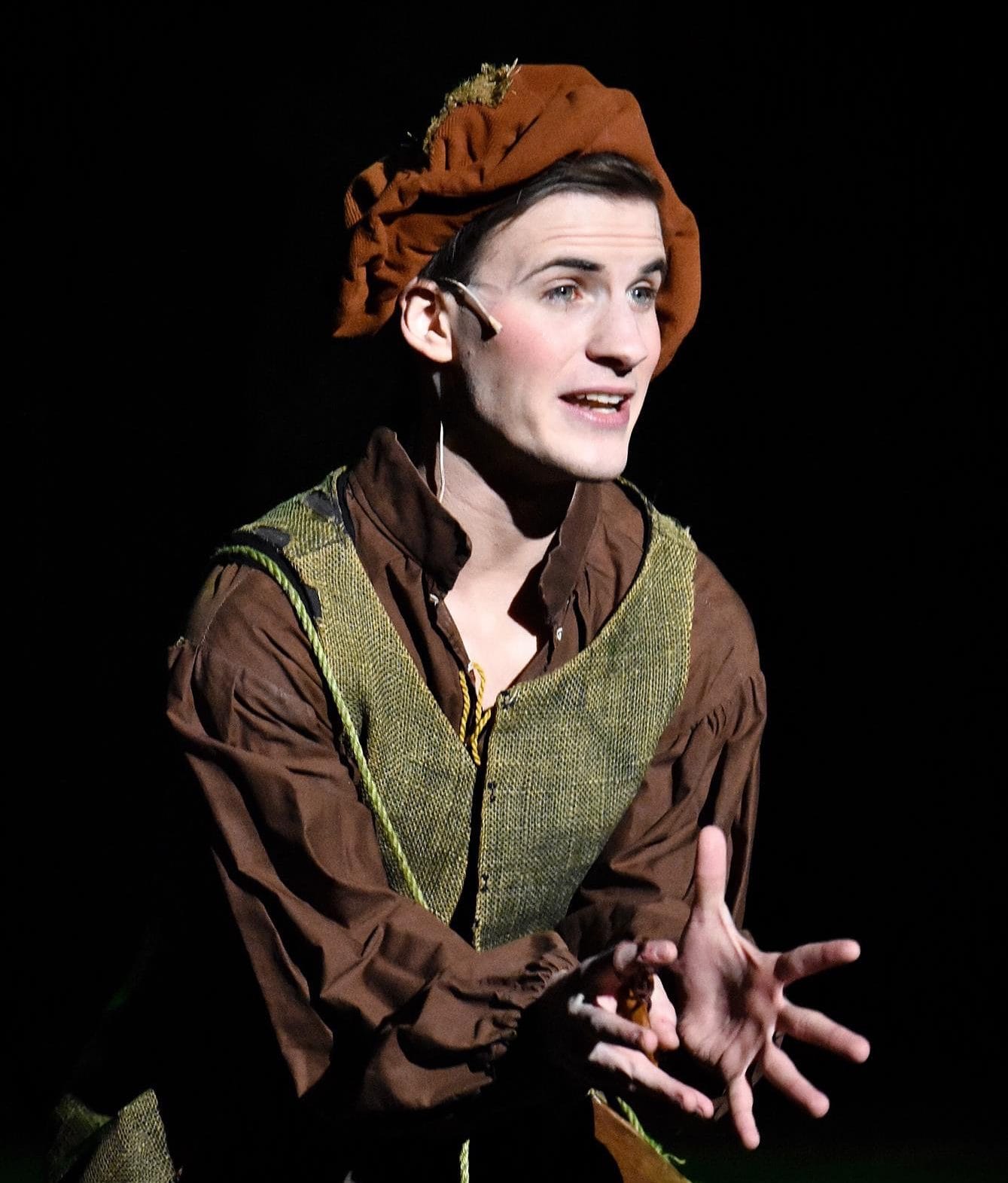 Elijah McTiernan
Stage Manager
Elijah McTiernan
Elijah McTiernan is a performer and technical designer returning to Massachusetts from pursuing a B.M in Music Education and Theater at the University of Maine. Recent stage credits include Jack "Into the Woods", Conrad "Stupid F**king Bird" and Christopher "The Curious Incident of the Dog in the Nighttime". Technical credits include stage management and sound design at Greater Boston Stage: Young Company and the University of Maine School of Performing Arts. Elijah is thrilled to come back together with the theater community after such a long hiatus, surely the grass is greener with a bit of theater! Off the stage, Elijah is a K-12 music teacher, private vocal instructor, composer and songwriter.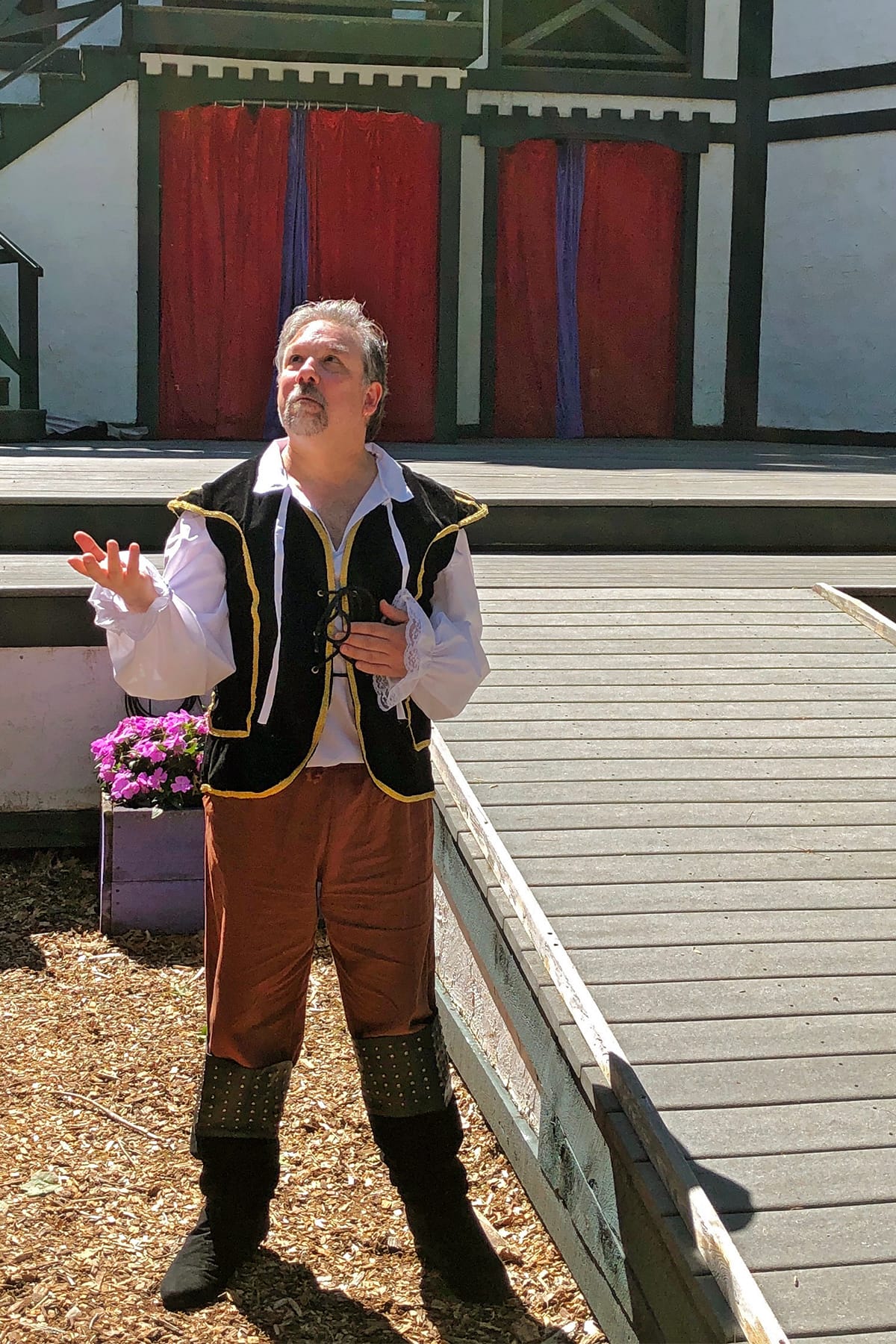 Zareh Artinian
Playwright
Zareh Artinian
Zareh Artinian, Jr.  Zareh is an experienced writer, playwright, and multimedia producer. His works include writing the book to the musicals, Beneath the Skin, which focused on de-stigmatizing mental health issues faced by young adults, and The Glassblower's Daughter, an original fairy tale. Zareh has published over a dozen short stories, nonfiction articles for middle-schoolers, and a novel for young adults. After earning his MFA in Creative Writing from Emerson College, Boston, where he studied Dramatic Writing and Writing for Children, Zareh went on to teach writing and media courses at Emerson College, Sacred Heart University, and Eastern Nazarene College. In 2019, Zareh founded Lightning House Players, a theatrical company with a mission of inspiring audiences. Zareh is thrilled to be part of a collaborative project that presents this iconic classic of English literature in a relatable way for children. The Glassblower's Daughter is scheduled to premiere at the Regent Theatre in Arlington, Massachusetts, in October 2021. Find out more at www.LightningHousePlayers.com.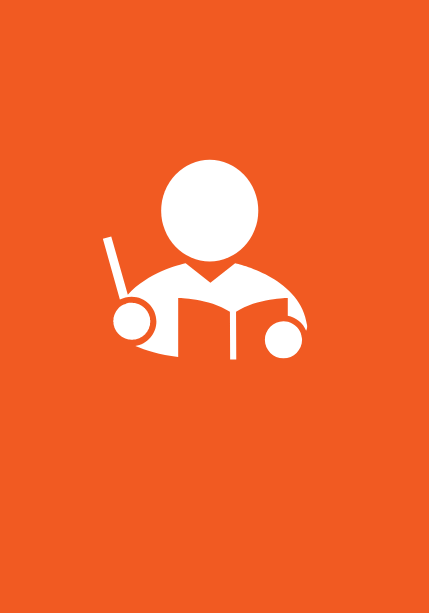 Carli Hamilton
Choreographer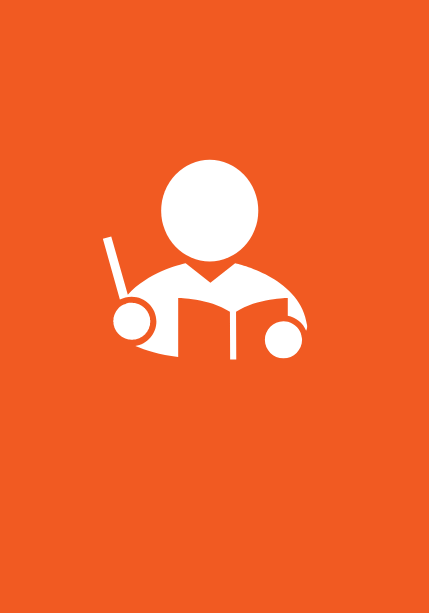 Ethan Jones
Technical Director
The boys said this was absolutely their favorite camp and wished it was longer. They have been referring back to their experiences there all summer. Thank you!
My child loved singing with the Revels in December, and we were highly impressed with both the staff and the quality of your work, so we implicitly trusted the camp would be a home run – and it sure was!
Staff was very professional and helpful to the kids. It is clear the kids like the staff a lot, and the kids were hilarious and talented! The play is so clever, and has so much song, dance, jokes, music, packed in. Truly original!