A Brief History
The First Christmas Revels
Concert baritone, recording artist and music educator John "Jack" Langstaff staged his first Christmas Revels in New York City at Town Hall in 1957. With its traditional songs, dances, mime, and a mummers' play, the critically acclaimed production introduced a whole new way of celebrating the winter solstice. Ten years later, Jack worked with NBC Television to create a nationally televised "Hallmark Hall of Fame" Christmas special called A Christmas Masque, which used the same framework as today's Christmas Revels. A Christmas Masque ran for two consecutive years. In the meantime, Jack continued his active teaching and singing career, instilling the love of traditional and classical music in thousands of young children through televised BBC programs in England, where he also made a number of children's recordings with his friend and producer, George Martin. Jack eventually returned to the States, where he served for many years as an influential and much-loved Head of Music at the Potomac School in Maryland.
In 1971, Jack's daughter, Carol, persuaded him to revive The Christmas Revels. The father-daughter team pulled together a large group of performers and staged three performances in Harvard's Sanders Theatre. By 1974, an energetic community of "Revelers" was actively involved, a board of directors was formed, and Revels, Inc. was established as a non-profit 501( c )3 organization. The company grew under the leadership of Gayle Rich, who started at Revels as a producer in 1977 and went on to serve as Executive Director from 1984-2011. 
Current Artistic Director Patrick Swanson (1989-present), along with music directors George Emlen (1984-2016, 2020 – present) and Megan Henderson (2016-2020), has stewarded Jack Langstaff's vision since his passing in 2005 and helped Revels grow to become the one of the largest performing arts organizations in Greater Boston. Revels' signature production, The Christmas Revels, is performed for an average of 20,000 people annually at Sanders Theatre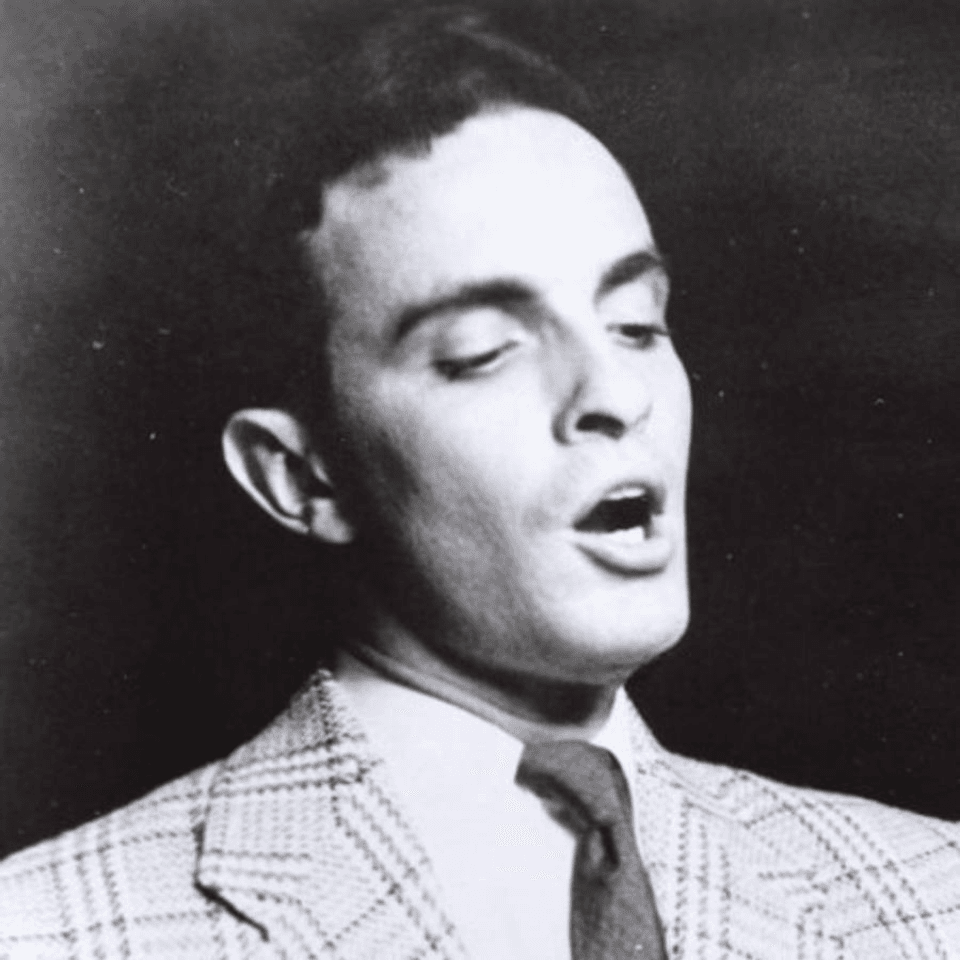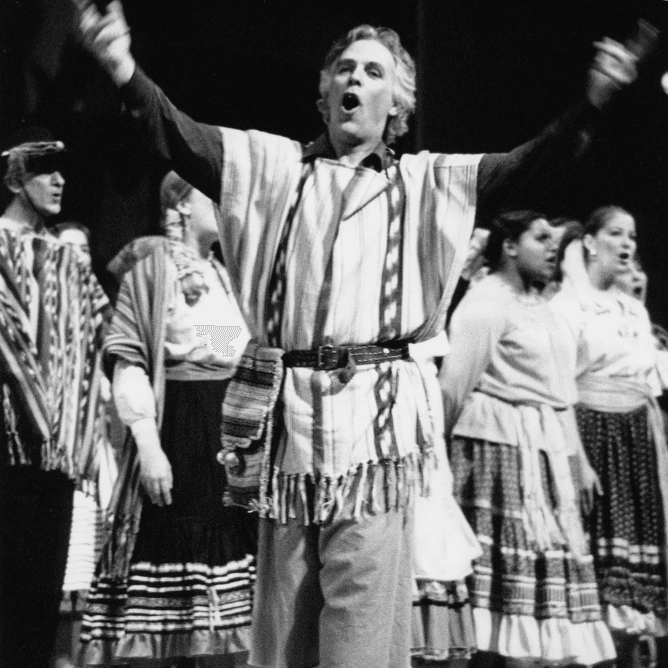 To further its mission year-round, Revels has produced a significant body of recordings, books and sheet music, all available to the public. Revels education programs provide after-school programs and workshops, teacher training, classes for home-schooled children, adult education classes and lectures, and vacation youth theater programs .
In 1975, Revels began to expand with the founding of Revels North in Hanover, NH. Today, there are eight additional Revels companies scattered throughout the United States. Each Revels organization has its own non-profit status and is contractually and artistically affiliated with Revels, Inc.
John Meredith Langstaff, Founder
---
1920-2005
Like the hero in a folktale, John Meredith Langstaff, founder of Revels, was born on an auspicious day: Christmas Eve. It quickly became his life's work to mark that special season by bringing traditional music and rituals to new audiences. John "Jack" Langstaff grew up in Brooklyn Heights, where his childhood was filled with music. His parents and their friends often held impromptu performances of Gilbert and Sullivan and gathered to sing Bach chorales, madrigals, and Christmas carols.
In 1928, at age 8, Jack entered the Grace Church Choir School in New York City, where he was a soprano soloist until his voice changed. He later studied at the Curtis Institute of Music in Philadelphia and the Juilliard School in New York. Following his graduation, he began a successful concert career as a baritone. After attending a concert by Douglas Kennedy, then director of the English Folk Dance and Song Society, Jack developed a particularly deep appreciation of traditional music. He focused on this material when he began making recordings for EMI and HMV in England.
Jack also had a long and rewarding career in music education. Serving as Head of Music at the Potomac School in Virginia for 13 years and at the Shady Hill School in Cambridge, Massachusetts for 6, Jack enriched the lives of thousands of children. He continued to record in Europe on HMV with producer George Martin, who famously produced recordings for The Beatles. For 5 years, Jack hosted Making Music, the popular program on BBC TV in London, and was the moderator of Children Explore Books, a Saturday morning children's program on NBC TV.
An artistic director for Young Audiences of Massachusetts, Jack also wrote 25 children's books. His titles include the traditional tale, Frog Went a-Courtin', winner of the Caldecott Medal; St. George and the Dragon, illustrated by David Gentleman; and two collections of African-American spirituals created with artist Ashley Bryan and musician John Andrew Ross, one of which was a notable Coretta Scott King honor book. He also produced Making Music with John Langstaff, a 6-set video series for parents, teachers, and others who work with children that showed how to help children create and appreciate music. 
On December 29, 1957, Jack presented the first production of The Christmas Revels in New York's Town Hall. His unique theatrical concept incorporated traditional medieval music, dance, and drama into a communal performance that involved the audience, who sang—and even danced—with the cast. The critical success of that production was greater than its financial success. Undaunted, Jack continued on to Washington D.C., where he sold out 1500 seats in Lisner Auditorium several weeks later.. In 1966, Jack wrote and hosted A Christmas Masque for the Hallmark Hall of Fame. This broadcast contained all the elements of his earlier Christmas Revels, and featured Dustin Hoffman as the dragon in the mummers' play St. George and the Dragon.
In 1971, with his daughter Carol, Jack presented the first of three performances of The Christmas Revels at Harvard's Sanders Theatre in Cambridge, Massachusetts. From that production, Revels flourished.
Jack saw the pervasive hunger for connection in modern life and offered as sustenance the arts and rituals that have evolved from traditional cultures to nurture community. On December 13, 2005, Jack died shortly before his 85th birthday, just as the 35th anniversary production of The Christmas Revels was about to open in Sanders Theatre.
Stay up to date
with Revels.
Sign up to receive email updates on performances, events, and news coming from Revels.
---